Global economic activity may be predicted to strengthen in the second half of this year, but emerging Asian economies still face possible turbulence, says Manu Bhaskaran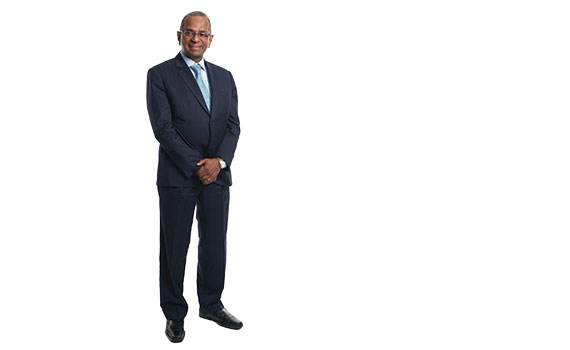 This article was first published in the June 2018 China edition of Accounting and Business magazine.
Three sets of risks have combined in recent weeks to cause the risk-reward trade-off in emerging Asian economies to deteriorate: higher bond yields, worsening structural threats to world trade, and geopolitical risks.
Although the global economy has slowed in recent months, the lead indicators remain strong, suggesting that it should regain momentum in the second half of the year. Indeed, there are signs that capital spending is reviving, while higher government spending in the US, Europe and many developing countries will also act as an additional engine of growth.
Consequently, monetary tightening in the US and elsewhere will continue, perhaps even intensify. Not only will policy rates rise, but central banks will cut back on the easy money they are adding to the financial system. As a result, a further rise in long-term interest rates is likely. At the same time, the US dollar is likely to see continued strength.
The combination of a stronger dollar and diminished liquidity tends to disadvantage emerging economies. Despite a likely improvement in global demand for their exports, Asian economies could witness capital outflows depressing their currencies, bond and equity prices. Countries with current account deficits not fully funded by stable capital flows, such as foreign direct investment, will come under pressure.
The rising tensions between the US and China, and the aggressive stance taken by the American administration on trade matters, are bad news for Asia. The US and China are likely to negotiate a resolution of their trade differences, since neither wants a full-blown trade war. But as robust demand in the US economy feeds a larger current account deficit, protectionist sentiments in the US can only rise. Asian manufacturing economies can only suffer from this.
On one level, political risks in Asia seem to have diminished. North and South Korea have pledged to complete a peace treaty. President Trump is set to meet North Korean leader Kim Jong-un. Tensions have now eased between China and India. The South China Sea disputes have also calmed down.
However, troubles in the Middle East could upset things for Asia. President Trump appears set to pull the US out of the nuclear deal with Iran. At the same time, there have been Israeli air strikes against facilities in Syria operated by Iran – a nastier clash between Israel and Iran cannot be ruled out. Asian economies, many of them dependent on imported oil, will have to pay higher prices for oil as the risk premium in oil prices rises further. Moreover, an Iranian crisis could well morph into a wider regional crisis, given the multiple flashpoints in the Middle East. This could also inflame passions within Muslim communities in South-East Asia.
The bottom line is that even as global economic activity regains vigour in the coming months, financial risks will rise for developing Asian economies. If the worst comes to pass in the Middle East, a surge in oil prices could also derail economic growth.
Manu Bhaskaran is CEO of Centennial Asia Advisors in Singapore
"Asian economies could witness capital outflows depressing their currencies, bond and equity prices"