The revamped International Code of Ethics for Professional Accountants aims to put doing the right thing at the heart of a dynamic global economy, says Errol Oh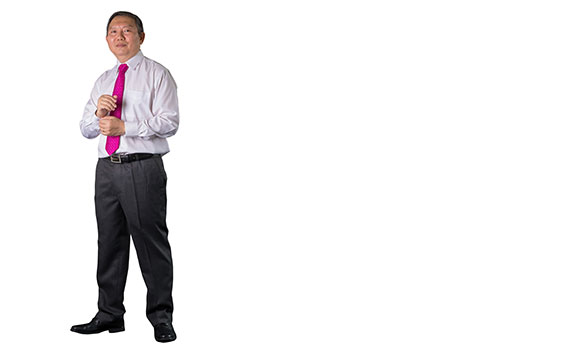 This article was first published in the June 2018 China edition of Accounting and Business magazine.
Imagine a world in which ethical standards mean nothing to professionals. In this alternate reality, engineers, architects, lawyers, doctors and accountants are not compelled to act in the public interest and are instead free to focus solely on what clients and employers want.
This is bound to often lead to subpar work, dishonesty and a tendency to neglect the long term and the big picture. Eventually, there will be little public trust and confidence in these so-called professionals.
Fortunately, in the world we live in, every self-respecting profession is well aware of the need to have codes of ethics. These codes are never meant to be cure-alls that wipe out unprofessional conduct, but they set clear expectations and the professionals understand that there may be harsh consequences if they stray from these rules.
How ethics are dealt with is a measure of a profession's awareness of its roles and responsibilities, which can be dynamic and thus require responsiveness. One example is ACCA's introduction last October of a new Ethics and Professional Skills module that is designed to enhance employability. It shows that employers increasingly value accountants who can be relied upon to behave ethically.
On a broader stage, the recent release of the revamped International Code of Ethics for Professional Accountants is a comforting sign that the accountancy profession maintains an ongoing and active dialogue on ethics. The code is put together by the International Ethics Standards Board for Accountants (IESBA), an independent standard-setting body facilitated by the International Federation of Accountants. It has been completely rewritten so that it is easier to navigate, use and enforce. It also takes into account key advances over the past four years, and is clearer about how accountants should deal with ethics and independence issues.
The new code becomes effective in June 2019 but the work cannot end there, of course, and IESBA has proposed a strategy and work plan (SWP) to cover 2019 to 2023; a consultation paper is open until 16 July.
The board says the proposed SWP 'projects the IESBA's vision for the Code in the global economy'. It adds that its future priorities and actions will be guided by three strategic themes: advancing the code's relevance and impact; deepening and expanding its influence; and enriching IESBA's perspectives and inputs. This explains why the document is titled Elevating Ethics in a Dynamic and Uncertain World.
Ethics seldom catches the public's attention until a breach surfaces that can potentially affect many people and an entire profession risks being tainted by it. Otherwise, the most convenient thing to do is to assume that all is well with the profession's ethical standards. But taking the easy road will rarely, if ever, bring us to the best solutions.
There ought to be wide participation from stakeholders when a profession seeks views on its efforts to improve its code of ethics. Hopefully, this will be the case with IESBA's proposed SWP.
Errol Oh is executive editor of The Star
"Ethics seldom catches the public's attention until a breach surfaces and an entire profession risks being tainted by it"