What is the solution to the perennial problem of quoted companies and PIEs always opting for Big Four auditors? Peter Williams hunts for a viable answer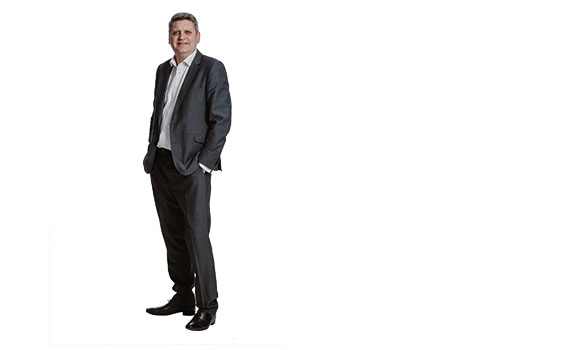 This article was first published in the June 2018 UK edition of Accounting and Business magazine.
In the popular children's book We're Going on a Bear Hunt, whenever the children reach an obstacle – such as a deep, cold river or thick, oozy mud – up goes the chant: 'We can't go over it, we can't go under it, we've got to go through it!'
City regulators could take a lesson from Bear Hunt as they look nervously at the state of the audit market. Despite audit rotation and ever-tighter rules on providing non-audit work, the Big Four's vice-like grip on the quoted company and PIE (public interest entity) market remains unwavering (see also page 64).
MPs scrutinising the collapse of Carillion perceive a cosy club of the Big Four parcelling out big goodies among themselves while neglecting the public interest. The headline-grabbing option to end that neglect is to break up the Big Four. A cursory glance suggests this is a non-starter: the firms went from the Big Eight via merger (and Arthur Andersen's collapse) to the Big Four decades ago and turning back the clock won't work.
How would it be done? Split off the audit arms from the rest of the business; but how would having four big utility auditors help? Or break up the firms by geography or specialism? That would hobble them and do nothing for stakeholders – years of legal challenge would ensue before achieving a goal not worth the fight.
One path has already been trodden: to allow businesses to choose the non-Big Four. But the experience of audit rotation to date proves audit committees simply won't take the risk. Going over the legal structure or under the geographical reach is futile. But let's go through the reality of audit, working with market structures using existing audit tools.
Large businesses could be required by regulators to use non-Big Four firms as component auditors. A long-standing, long-accepted concept, the component auditor is engaged to work on 'components' – parts of – the group audit. Components, technical and unfashionable as they are, could provide the wedge to keep open – and even increase – choice and competition.
Rules could ensure component auditors got a decent percentage of the business – which could increase over time (this could be defined by a combination of turnover, profit, legal entity or business division).
Audit committees would be relieved of responsibility for appointing non-Big Four; smaller audit firms would show themselves competent and would win work; and regulators could gain comfort that capital markets weren't standing on a small, isolated assurance base.
Objectors may suggest costs would rise to facilitate planning, improve inter-firm communication and calm increased concerns over quality. But these risks should not be any greater than with present intra-firm arrangements.
Component auditors offer a minimally-invasive solution to those seeking to improve the sclerotic audit market. Unlike the Bear Hunt family – who run away when they actually find a bear – some courage may be required to grasp the prize.
Peter Williams is an accountant and journalist
"'Component audits', technical and unfashionable as they are, could provide the wedge to keep open choice and competition"