The collapse of construction giant Carillion in January despite its auditors raising no warning flags has put the Big Four's dominance of the big company audit market back in the firing line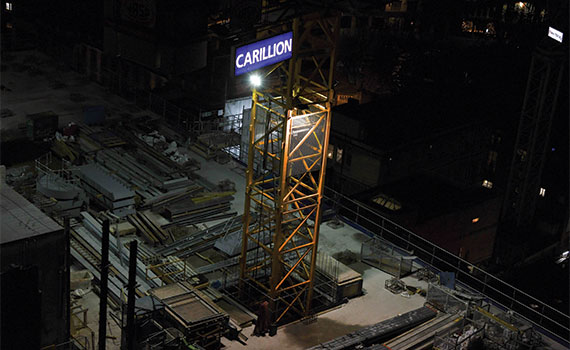 This article was first published in the June 2018 UK edition of Accounting and Business magazine.
In 2016 it was all set to be so different. The European Union's audit reforms were due to take place that June, triggering mandatory audit firm rotation, while further prohibitions and restrictions on non-audit services were promoting unprecedented levels of audit tendering. Half of all FTSE 350 audits were going to be up for grabs.
Adrian Stone, then head of audit at KPMG UK, said in April that year: 'The reforms have driven unprecedented levels of audit tendering activity, which in turn has resulted in a vibrant market for audit and other professional services with a particular focus on audit quality and innovation and technology to enhance the audit process.'
Roll forward to February 2018 and the bright picture had turned much darker. MPs were criticising KPMG as the external auditor and Deloitte as internal auditor for the judgments they made over the collapse of their contractor client Carillion.
Concerns have spread wider than just one bust business, however significant Carillion may have been; the whole of the audit market is now under scrutiny. To some critics, the inference is clear: lack of competition led to poor-quality auditing. And that poor work, say the critics, was exacerbated by the shortcomings of the auditor regulator the Financial Reporting Council (FRC).
Market dominance
Despite the promise of the 2016 EU reforms, the audit market for large quoted companies remains the preserve of the Big Four. So far the rotation of auditors seems to have been a game of pass the parcel played by the Big Four alone.
In April 2018 Grant Thornton said it would no longer bid for FTSE 350 audits after repeatedly coming second to the Big Four firms – a result it blamed on systematic market failings. With contract pitches costing up to £300,000 a throw, continually missing out was not a good return on investment.
Frank Field MP, chair of the work and pensions committee (the parliamentary committee holding a Carillion inquiry), says: 'That the next biggest contender in the audit market has decided to bow out of the ring surely adds to a central question emerging from our inquiry into the collapse of Carillion. If number five has given up trying to compete with the Big Four, what hope for the rest? It looks ever more like government will have to act to restore competition in a market that is failing.'
The FRC is calling on the Competition and Markets Authority (CMA) to review the Big Four market. But where Field sees the audit market as a cosy 'oligarchy', the Big Four auditors want scale and specialisms so they can offer quality services. It is a challenge that new CMA chair Andrew Tyrie seems happy to take on.
A call from a parliamentary committee will not secure great competition in the audit market: the how and why of injecting more competition are not straightforward. Andrew Gambier, head of audit and assurance in ACCA's professional insights team, warns: 'We need to unpick what it is about this market that means we end up with a few big players.' He says the decision-making process when choosing an audit firm is 'full of micro-decisions, which taken together nudge the decision process in favour of the larger firms'. A multinational business, for example, justifiably chooses an auditor with an equally extensive network.
While the market overall might benefit from greater diversity in audit firms, individual audit committees might sense security in the safe harbour of a Big Four firm. Gambier says: 'They may view going for a larger firm as a safer option in the long run. If a business fails after choosing a smaller auditor, the audit committee would be asked why they had chosen that firm.'
Gambier wrote the recent ACCA report Tenets of a quality audit, which explores the characteristics of – and some of the tensions around – doing audit work well. He says: 'When a business problem arises, it does not necessarily indicate a problem in the audit process. The audit has inherent limitations.' While he supports holding auditors to account, he warns that, in the rush to judge, the subtleties of the issue seem to get lost.
Competition v choice
The FRC's executive director for audit and actuarial regulation, Melanie Hind, says the FRC distinguishes between competition and choice. 'Since retendering and rotation [R&R], avid competition has emerged on quality and innovation between the Big Four/Big Six, which has been beneficial,' she says. 'But R&R has not broadened choice; potentially it has narrowed it.
'Restricting the services auditors provide – in terms of previous consultancy services – means the pool of independent providers is small, especially if the audit switch is unplanned. Audit committees must work hard to schedule tendering to ensure audit firms meet independence rules to bid [for the audit].
Hind continues, 'A small number of significant economic entities have little choice over who they can appoint. It could be just one firm. Appointing beyond the Big Four may not be seen as practicable because of technical and geographical challenges. There is no silver bullet, no one remedy.'
Peter Williams, journalist
"It looks ever more like government will have to act to restore competition in a market that is failing"