Learning is an ongoing process, and younger employees expect training pathways from employers as part of their career development. Time to update your L&D approach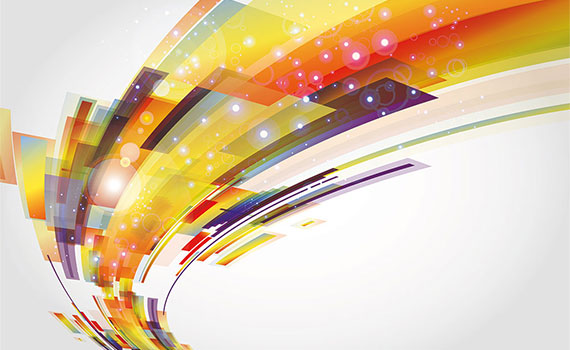 This article was first published in the July 2018 UK edition of Accounting and Business magazine.
Of the 18,646 accountancy professionals under the age of 36 surveyed for ACCA's Professional accountants – the future: Generation Next report, 93% value opportunities to develop new skills ahead of considerations such as financial remuneration or work-life balance when choosing an employer.
Deloitte's Power Up report also highlights lifelong learning as key to businesses future-proofing themselves by retaining talent and resetting skills against a backdrop of rising automation and robotics.
Learning and development (L&D) has been thrust to the front line of the attraction and retention war, and corporates and practitioners alike are running with the ball. Deloitte, which follows a 'four Es' concept for lifelong learning – education, experience, exposure and environment – is re-evaluating its curriculum and refocusing it around 'career moments that matter', rather than standardised programmes, according to Faye Shortland, talent director at Deloitte UK. 'This is a key shift, extending learning beyond technical and client skills to leadership and personal impact skills, which will become more essential as people move through their careers, particularly against the backdrop of automation,' she adds.
Deloitte is also modernising its learning delivery through micro-learning and mobile apps with agile content accessible anywhere in a way people, particularly the younger generation, are used to receiving learning and content.
'To enable this we're working with our senior business leadership around a strategic learning-needs analysis, as it's one thing to think about how people receive their learning, but we also need to make sure it remains relevant for our strategic objective,' says Shortland.
This is the crux of modern L&D: striking a balance between what the company needs, now and in the future, while implementing relevant technology to aid learning and satisfy learners.
While advances in technology often steal the limelight, strong principles should underpin a good L&D strategy. As Ben Chambers, head of business school at Grant Thornton UK, explains: 'We have a number of learning principles that shape what we do. For example, we believe that learning takes place in many ways and learning needs to be delivered as close to the point of need as possible. These principles drive what we do and if there is technology available that aligns with them, we will adopt it. This means we use cohort-based learning driven by a learning management system that pushes out a range of content such as on-the-job activities, webinars and workshops.'
Meanwhile, PwC is re-evaluating traditional teaching methods and content creation. 'Our focus is around growth anytime, anywhere,' says PwC Malaysia general manager in human capital Ling Hsern-Wei. 'This means that L&D no longer only focuses on the classroom, but wherever our people learn every day.
'Last year we piloted "growth teaming" – rather than people taking time out to come to the classroom, we train facilitators who go out to teams. We facilitate a process where team members identify development areas and how these can be developed in the course of their current project. We've received great feedback from this, as the learning is in the moment and contextualised to their project work.'
Content is (still) king
However, a great deal of current L&D innovation revolves around how content is delivered, received and shared. Some argue that content is often used ineffectively. Lori Niles-Hofmann, chief learning officer at learning solutions company Fuse Universal, says there is a big trend of companies buying platforms and content libraries as a silver bullet for a successful L&D strategy. She instead proposes an approach to developing a modern, fit-for-purpose L&D strategy with content at its core.
The skills in an L&D team fundamentally have to change. There need to be learning-community managers; if a platform is to work, somebody has to feed in the content, drive the conversation and curate. There needs to be a data scientist to understand where people are going and what they're doing, to find trends.
The platform needs to be intuitive to navigate. Content has to be available, social and shareable.
You have to understand your audience. You need to know what content is good, required and relevant. Target what's going to happen, think about future skills and start planning for those now.
At PwC, Hsern-Wei has embraced the role of content curator. He's using a tool called Vantage, which he likens to Spotify for learning: 'It gives access to content, with the ability to create and share playlists, as well as allow offline learning,' he says. 'We've built a powerful data analytics back end into our system that lets us know what content gets the most clicks, what people are searching for, and which playlists are shared the most.'
Looking ahead, Niles-Hofmann expects that content will become increasingly user-generated and shared immediately, as on Twitter. 'If content is incorrect, there's nothing that self-corrects like a crowd. The debate that will ensue is in itself learning.'
But the biggest change will be in next-generation learning platforms. As Niles-Hoffman says: 'They will be more collaborative, enabling people to work together and build connections, and prevent 'corporate amnesia', when all the things that people do disappear once they leave a company. Legacy systems are vital.'
Neil Johnson, journalist
"You have to understand your audience. You need to know what content is good, required and relevant"