As long as election campaign funding in Africa remains beset by fraud, sharp practice and law-breaking, democracy and governance will suffer. Okey Umeano reports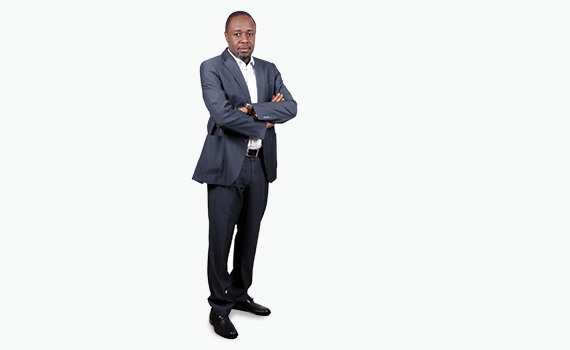 This article was first published in the July 2018 Africa edition of Accounting and Business magazine.
As political campaigns reach a crescendo in Zimbabwe and begin to heat up in Nigeria, the issue of irregularities in election campaign financing is rearing its head again. In both countries the ruling party seems better funded than the opposition – as in most of Africa – and there are the usual allegations that the ruling party is using public money for its campaign.
Opaque campaign financing is a recurring problem across the world, but in Africa in particular. In the 2017 elections in Kenya, the contenders reportedly spent more than in any other campaign in the country's history, while in the run up to the elections in Zimbabwe, set for 30 July, the ruling party is spending so much and the opposition so little that the election result seems in little doubt. Deep pockets confer a big advantage.
Yet deep pockets do not confer vision – nor competence, nor good governance. It should not be about how much money a party or candidate can spend, otherwise there is a clear incentive for corruption. This is the case in Nigeria, where many politicians have been accused of stealing from the public to fund expensive political campaigns. One former national security adviser is on trial accused of diverting US$2bn of anti-insurgency funds into the coffers of the ruling party to finance its 2015 election campaign.
Unchecked campaign financing can keep poor leaders in power. Starving the opposition of funds helps a ruling party entrench itself and eliminate opposition. This seems to be what is playing out in Zimbabwe, where some opposition parties are protesting against a law that restricts public funding to parties that took at least 5% of the votes cast in the last elections. Some parties without the financial capacity to contest the elections have seen supporters defect. All this while the ruling Zanu PF, which has two-thirds of the seats in parliament, has launched a campaign to build up a US$200m election campaign war chest.
Across Africa laws to regulate campaign financing do exist. They ban anonymous contributions and donations from foreigners, limit the proportion of contributions permitted to come from a single source, cap the size of contributions, and provide for public funding of election campaigns. But these regulations are roundly ignored.
Governance non-profit Global Integrity's 2014 report Money, Politics and Transparency revealed that some African countries had campaign financing laws in place but failed to enforce them. Kenya, for example, scored 67 out of 100 for laws in place, but a dismal 18 out of 100 for practice. Nigeria ranked 45 for laws and 17 for practice, and Botswana 23 for laws and 13 for practice.
Taking campaign financing legislation seriously will strengthen democracy and governance, as malfeasance is often the initial trigger for official corruption. A level financial playing field will also improve the quality of candidates contesting elections, and shift the focus of election campaigns from money to issues that affect the people.
Okey Umeano is head of risk management at Nigeria's Securities and Exchange Commission
"Starving the opposition of funds helps a ruling party entrench itself in power and eliminate opposition"