IFRS Standards are under scrutiny from the European Commission, which is consulting on the EU framework for public reporting by companies. Jane Fuller is nervous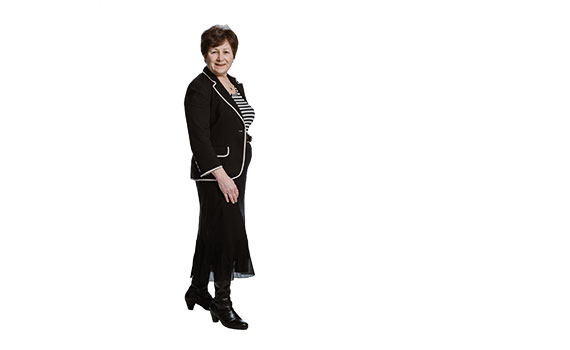 This article was first published in the July 2018 UK edition of Accounting and Business magazine.
Sigh. The European Commission is once again having a go at IFRS Standards in its Fitness Check on the EU Framework for Public Reporting by Companies.
All the old chestnuts are here: financial stability, long-term investment and wider stakeholder interests, as well as the newer, shinier ones: sustainability and digitisation. Why would anyone think that the standards – designed to tell capital providers about a company's financial performance and balance sheet strength – could accomplish all this, even when complemented by narrative reporting on business model, strategy, etc? The realistic hope is that high-quality information can help stakeholders, regulators and even politicians make decisions that further these goals, often as a side-effect.
The consultation springs from the recommendations of the EU High-Level Expert Group on Sustainable Finance in its report Financing A Sustainable European Economy. The foreword says it all (in the context of reducing carbon emissions): 'We will need about €180bn [a year, an] investment challenge, well beyond the capacity of the public sector alone.'
In other words, they want to corral our savings to fulfil the public policy goals that cash-strapped governments cannot afford. Apparently, this 'requires no less than a transformation of the entire financial system'. Sigh again.
It is not that I am a hardened sceptic about environmental, social and governance (ESG) goals, but the political zeal and misplaced criticism of the current system espoused in this consultation makes me nervous. Apocalyptic language is completely unnecessary. Mainstream fund managers are already acting on the ESG front by adapting their investing and engagement strategies. By some estimates, this overlay will apply to 50% of global assets under management by the end of the year. In a column for the Financial Times, Anne Richards, chief executive of M&G, has proposed a scorecard for funds, aligned with the UN's Sustainable Development Goals, covering 'people, planet, prosperity, peace and partnership'.
The capital markets get it. Investors are desperate to find companies with long-term growth stories: witness the US$157bn valuation (at the time of writing) attached to Netflix – 220 times its earnings at this early-June price.
As for financial stability, that is the responsibility of prudential regulators. They do use accounting numbers but can also extract other information – via stress tests, for instance – about the soundness of financial institutions.
What does the Commission really want? The ability to choose and modify standards via carve-ins, even though its own reports have acknowledged that international standards aid the region's capital markets union and help attract overseas investment, reducing European companies' cost of capital?
Please spare us. The current EU framework for public reporting by companies is fit for purpose.
Jane Fuller is a fellow of CFA UK and serves on the Audit and Assurance Council of the Financial Reporting Council
"The misplaced criticism espoused in this consultation makes me nervous. Apocalyptic language is completely unnecessary"