All around the world, the next generation of finance professionals are continuing to demonstrate ACCA's core values, says Leo Lee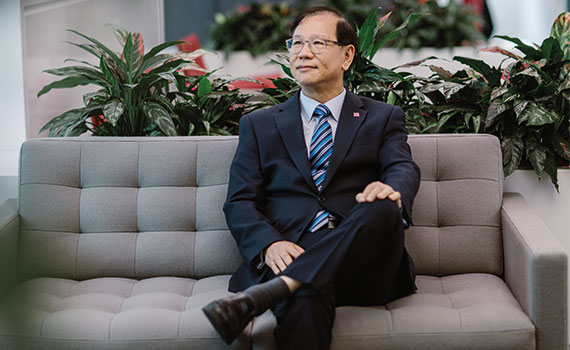 This article was first published in the July 2018 China edition of Accounting and Business magazine.
I have been an ACCA member for over 40 years. I graduated from Hong Kong Polytechnic with an ACCA Qualification in 1976 and have had a long and fulfilling career. I have been a senior civil servant with the Hong Kong government; held senior positions with the Securities and Futures Commission of Hong Kong; and been a director at asset management company Benington Capital.
ACCA opened the door to all of these opportunities. It equipped me not just with technical skills but with a professional mindset, an ethical compass, an understanding of international regulation, and the communication skills to convey all of this to my business partners. ACCA gave me so much – and it is a privilege to share my story and give back to the ACCA community around the world.
In recent months, I have spent time at many universities and with other learning partners around the world, and I have really enjoyed the conversations I have had with students and new members. During a visit to Wuhan, China, I met a student who majored in English at the university and completed all the ACCA exams through self-study. He contacted me afterwards to express his gratitude to ACCA for providing such opportunities, to students and members at all levels, to meet and share knowledge with ACCA members and representatives.
For this particular student, ACCA had changed the direction of his life and instilled in him the desire to work hard and strive for success. He is taking a good job with a large firm but would like to use his spare time to teach others who are studying for the ACCA Qualification and to assist with the development of the profession in China.
This is an excellent example of our next generation holding the same core ACCA values. We are all working together to support the ACCA family and the finance profession, no matter what we do or where we are from.
I continue to be inspired by our members and students every day, and I hope that as president I can share this inspiration with as many of you as possible.
Leo Lee FCCA is retired, but formerly held various roles at the Securities and Futures Commission of Hong Kong and is past president of ACCA Hong Kong