Companies are starting to eschew the 'lean' ethos in favour of management theories attuned to a knowledge-based economy, with a little help from artificial intelligence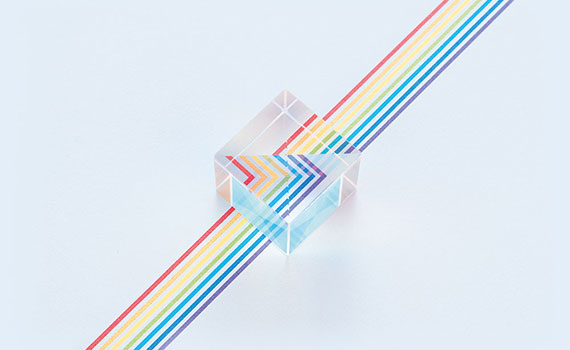 This article was first published in the July 2018 International edition of Accounting and Business magazine.
For decades the management philosophy of 'lean' has dominated the business school and the boardroom. Lean is the name applied to a method of waste minimisation (muda, in Japanese) that helped turn Toyota from a small company to the biggest car maker in the world.
Over the years, lean seemed unassailable as a management concept. After all, the logic of the reduction of seven types of waste to improve overall customer value – which lay at the core of the Toyota production system – seemed incredibly simple but effective.
Lean's related tool, six sigma, took the ethos further. Six sigma – a technique, for identifying and removing causes of defects and minimising variability in manufacturing – was taken up by Honeywell and General Electric, and was practised by two-thirds of the Fortune 500 by the mid-1990s.
But now the supremacy of lean is being challenged by new ideas that reflect a more complex world, partly driven by new technologies. Robert Kaplan, one of the world's pre-eminent management thinkers, believes lean is a relevant but limited concept. 'Companies need to be innovative and agile, not just efficient,' he says. 'And they must align activities to their strategy. Lean helps companies do things right but does not ensure they are doing the right things.'
Another shortcoming of lean, he says, is that it does not address the cost of executing processes. He says the theory helps to make processes faster, with fewer defects, and less waste, but is silent on the resource costs of processes. 'This is why time-driven activity-based costing [ABC] remains necessary even in effective implementations of lean,' he adds.
Those who advocate lean accounting – the means by which the process is articulated through accounting terms – are actually in favour of less accounting rather than better accounting, according to Kaplan. 'Therefore, by its very mission and focus, lean needs other and complementary management tools if management is to have a holistic picture about how to design and optimise processes,' he argues.
Time factor
It was a different approach, that of time-based competition, first formulated by George Stalk in his 1988 article Time – The Next Source of Competitive Advantage, that set in train a new management theory.
This strategy for achieving and maintaining a sustainable competitive advantage was honed into the concept of quick-response manufacturing (QRM) in the late 1980s by Rajan Suri, professor of industrial and systems engineering at the University of Wisconsin-Madison. He says lean has its limits, especially for companies that make custom-engineered products.
In his book It's About Time: The Competitive Advantage of Quick Response Manufacturing, Suri identified lead-time reduction as having a long-term impact on every part of a company: 'If you squeeze time, you get improvements in all your metrics.'
Unlike other improvement methods, where variability is considered a negative, QRM views it as a positive. 'If you offer lots of different products to your customers with options and customisation, you can organise your company to deal with variability,' Suri explains.
Frank Hartmann, professor of management accounting and management control at Rotterdam School of Management at Erasmus University, is not convinced that QRM is a distinct challenger to lean. 'The two could be reconciled if we see time as a form of waste, so I am not sure that these philosophies should be seen as ultimately different,' he says.
Now some leading manufacturers are tweaking the lean sigma approach, according to Simon Scott, director in EY's EMEIA advisory centre, Smart Factory. He says that while lean and six sigma are typically associated with green and black belts (small specialist teams that come in and make improvements and then leave), many organisations find this fails to deliver sustainable savings.
Referencing the run-to-target (RTT) manufacturing system practised by Proctor and Gamble (P&G), Scott says the consumer goods giant has sought to extend the benefits of lean and related theories to a system that reflects the needs of a knowledge-based economy. 'P&G's integrated work system [IWS] approach is based on servant leadership and total employee ownership,' he says. 'Many companies are struggling to achieve profitable growth, focusing on cost and cash, by cutting out waste. However, benefits have to be sustainable, so the employee-owned approach taken by P&G is being more widely adopted. Companies are under pressure to improve service, reduce lead times and cost, as well as introduce more personalised products.'
Learn not know
New digital tools encompassing big data analytics and the internet of things to improve data gathering, analysis and sharing are also changing management theory. 'This allows IWS to become ever more granular – for example, measuring and monitoring micro line stops, condition monitoring to avoid downtime, and cost and sharing of the improvements,' says Scott.
Intelligent automation is also a game-changer, he adds, as it can streamline or even eliminate entire processes through technologies such as robotic process automation and natural language processing tools such as chatbots. 'This approach can greatly cut administrative mistakes, increase quality, reduce waste, cut costs and improve service,' he says.
In his forthcoming book the AI Imperative, Kenneth Cukier, senior digital products editor of The Economist, says the management idea of the future is what he calls 'learn not know' (or LNK, pronounced 'link'). 'It takes as its inspiration an idea from Bayesian statistics, the core of today's machine learning,' explains Cukier. 'It's the idea of continuous improvement based on constant micro-tests and course corrections to always optimise activities to find new and better ways to accomplish tasks.'
The idea behind Bayesian statistics is that probabilities are always being updated on the basis of new information, says Cukier. He cites the Roomba autonomous robotic vacuum cleaner as the best example of the approach in practice. 'It would be most efficient to upload the blueprints of a room and set the robot in motion. But the world is too complex to know how to specify the environment perfectly,' he says. 'So it's better to build the system as a machine-learning algorithm, and set it in motion. It bumps into things, but continually course-corrects to eventually vacuum the whole surface area of the room. But it remembers its environment too, so it does better and better the more that it's used. Modern companies need to be like Roombas and learn not know.'
Lawrie Holmes, journalist
"Modern companies need to be like Roomba autonomous robot vacuum cleaners and learn not know"