In today's complex business environment, what qualities make a leader stand out and be able to rise to any challenge? We hear from some of Asia's success stories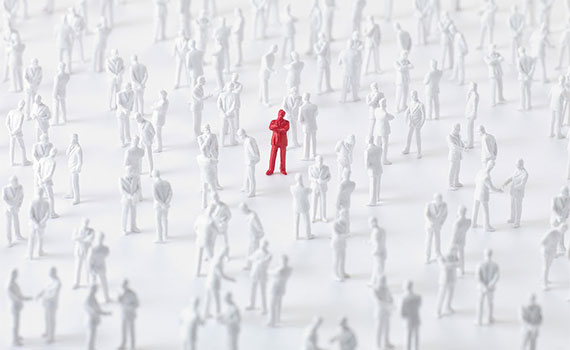 This article was first published in the September 2018 China edition of Accounting and Business magazine.
Modern-day parents are forever telling kids they can be whatever they want to be. The father of Hong Kong's richest man offered him more than platitudes.
'Son, a man must have ambitions,' 15-year-old Li Ka-shing was told. 'You must have strength of character. Then you can rise as tall as the sky. And remember, at any time, if things don't go well, never be discouraged. Don't forget who you are. Don't forget your roots.'
According to this account in the 1997 biography Li Ka-shing, Hong Kong's Elusive Billionaire, the teenager remembered his father's dying words, vowing to make a lot of money and 'always be a Chinese with integrity'. Thus began Li's journey to becoming the chairman of CK Hutchison and one of the most influential businessmen in Asia.
Traditional wisdom is a thread running throughout successful corporate leadership in Asia, to the extent that The Art of War, the ancient Chinese military classic by Sun Tzu, is still being cited in executive education today – both Eastern and Western. At its core is the determination never to give up. For, as Malaysia's richest man, Kuok Group founder Robert Kuok, says, the capitalist world is a very hostile place.
'When I was building up the Kuok Group,' the patriarch recounts in his recent memoir, 'I felt as if I was almost growing scales, talons and sharp fangs. I felt I was capable of taking on any adversary. Capitalism is a ruthless animal. For every successful businessman, there are at least 10,000 bleached skeletons of those who have failed.'
Fast forward to the present generation, and a current business leader making her mark is Sonia Cheng, who has been at the helm of the Rosewood Hotel Group since it was acquired by Hong Kong conglomerate New World Development in 2011, when she was just 29. Under her direction, Rosewood has become one of the world's fastest growing luxury hotel brands.
Cheng's first move was to rally her troops, a strategy achieved by methodically visiting each hotel in the chain, talking to staff and honing her idea for transitioning the company into a luxury brand appealing to younger travellers. Given her lack of experience, she later conceded that her abilities were questioned. 'That incentivised me to achieve the goals and vision we were setting out to do,' she said in an interview with Bloomberg.
Keep the legacy
Cheng's role also involved keeping up her end of the family firm. New World Development was founded by her grandfather, the late Cheng Yu-Tung, a self-made billionaire, and is now chaired by her father, Henry Cheng. As she later told Bloomberg: 'my father is successful, my grandfather was successful; you don't want to be the one that lets them down. [You have to] keep this legacy; create the next success story for the family.'
If you're passionate about the brand, then you have to make certain sacrifices in your personal life, says Cheng, who cut short her own honeymoon to get back to work. Balancing work and family life is a challenge, she says. 'When at work, I focus on being productive and do everything I can for the business. When with the children, I don't get distracted by work and focus 100% on the children,' she told Bloomberg.
Constantly on the lookout for new opportunities, Cheng added that her ambition is for Rosewood, 10 to 15 years down the track, to be the trend-setting hotel brand that everyone's talking about, 'a company everyone would love to work for [and] a role model that everyone looks up to'.
Andrew Tanzer, the journalist with whom Kuok collaborated for his memoir, sees those qualities in the man he spent more than 100 hours interviewing.
'[Kuok] very much leads by example and instils great loyalty in his managers and employees,' says Tanzer, now senior researcher and portfolio strategist for Gerstein Fisher, a New York-based wealth manager. 'He has very strong principles and ethics and exudes humility, which is one reason he is so widely admired in the Kuok Group and in Asian societies. When Kuok hired staff, he said he looked for honest, hardworking, intelligent workers, rather than fancy academic credentials; he himself has all three of these qualities in spades.'
Tanzer describes Kuok's leadership style as strong, charismatic, visionary and hands-on. 'He co-founded Kuok Brothers in colonial Malaya in 1947, and built up the Kuok Group brick by brick over seven decades,' Tanzer says. 'He is a very talented entrepreneur but, unlike many entrepreneurs, he also excelled at management, strategy and leadership.'
Unconventionally for an Asian business at the time – where cultural tradition dictated the top jobs went to kin – Kuok incentivised top-performing, non-family managers in the Kuok Group – even rewarding some of these with equity stakes in group holding companies. Kuok, says Tanzer, used to compare his compensation method with Genghis Khan's practice of rewarding top-performing military officials with the spoils of war after each conquering. 'He is a capitalist, but one with a slight socialist or paternalistic bent,' Tanzer says. 'He cares for employees and seeks to contribute to society.'
Like Li in Hong Kong, Kuok's management and leadership style 'are really self-taught and self-developed, as he never studied these things in school, and didn't have any particular models in the business world,' says Tanzer. 'Also, one key to his success in so many industries and countries is that he is multicultural and multilingual.'
Learn from others
So, what does it take to be a great leader today? David Lim, leader of the first Singapore Mount Everest Expedition in 1998, motivational speaker and author of How Leaders Lead, advises taking a cue from leadership examples that resonate with you. 'Learn from others, and be open to team feedback,' he says.
One current leader Lim admires is Malaysian Prime Minister Mahathir Mohamad, elected in May 2018, aged 92, to a post he had previously held for 22 years. Says Lim: 'In his second coming, more than 15 years since his retirement, Dr M as he is popularly known has brought together capable people with whom he'd had major disagreements in the past because he believed this was the team that would deliver the change sought. Despite his past misgivings, he could see the bigger picture.'
While 'born leaders' can exist, Lim adds, it's also possible that most leadership skills can be learned with practice, self-awareness, study of specific case studies, and application. 'Those 'born leaders' who fail to educate themselves further on the art of leadership will have some major blindspots and issues that hold them back from greatness,' he says.
A key learning for Lim himself came from his friend, the legendary climber and expedition leader Sir Chris Bonington. 'Chris once said: 'Understand that some people in your team will only be there for the climb.' His advice helped me to see that you could create a successful climbing team, including self-centred members, so long as enough people understood and worked on the bigger goal. It really helped me realise that I shouldn't be spending too much effort in 'winning the last man over' to my cause. I think that approach works in the office environment, too.'
Focusing on goals, while keeping the actual approach flexible, is another lesson Lim believes is transferable from mountaineering to the workplace. 'We're either too easily distracted by the next shiny object, or stay rigid in our processes and methods to get the goal we want,' he says. 'On the mountain, weather, health and a host of other issues create a level of uncertainty that demands constant adjustments. In a world with all things being equal, the player with the most flexibility usually ends up winning.'
Yet the business landscape is changing dramatically, and good leaders must be agile enough to adapt.
'The hierarchy is being replaced by organisations that adapt quickly to create market opportunities,' says Dave Ulrich, co-founder and principal of The RBL Group, an HR and leadership consultancy. 'These organisations focus less on roles, rules and routines and more on capabilities of innovation, agility, and customer focus. Leaders in these dynamic organisations coach and communicate more than command and control; they inspire employees more than monitor them; and they anticipate future opportunity more than dwell on position and title.'
From an Asian perspective Darryl Wee, managing director of The RBL Group Asia, believes leaders of today are faced with a dynamic and challenging environment filled with lots of opportunities and risks.
'Leadership and business approaches that have made them successful in the past are now being challenged, which means that the need for leaders to have a growth mindset is becoming more critical,' he says. 'We also see a difference in leadership approaches in markets that are considered developed versus markets that are on a growth trajectory. For leaders in developed markets, the willingness to take risks or try new things tends to be somewhat lower than leaders from countries that are growing.'
The ownership structure of large conglomerates in Asia is also changing. 'Many of these companies are transitioning their leadership from first to second or second to third generation family members,' Wee says. 'As such, identifying the right successor to lead the company for the next level of growth is going to be critical.
'The ability for the new leader to transition successfully into the role is another factor for these businesses to consider.'
Peta Tomlinson, journalist
"When Kuok hired staff, he said he looked for honest, hardworking, intelligent workers, rather than fancy academic credentials"