While non-executive directors' remuneration is on the rise in Malaysia, this is corresponding with increasing responsibilities, time commitment, risk and liability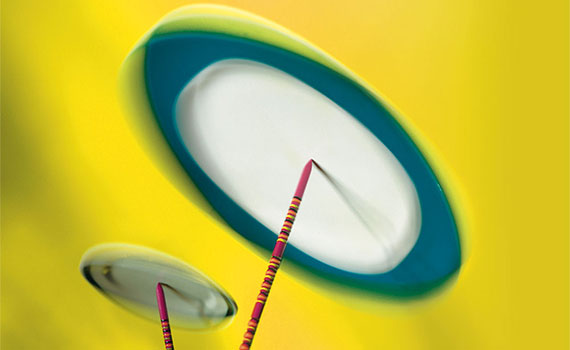 This article was first published in the September 2018 Malaysia edition of Accounting and Business magazine.
Among Malaysia's largest companies, non-executive directors (NEDs) were paid an average of RM162,000 in 2017, up 33% from 2013. The rise is unsurprising, say the authors of a report on NED remuneration, given the increasing complexity in the way businesses are run and developments in Malaysia's regulatory framework.
'Bursa Malaysia's listing requirements have become more rigorous and there are more reporting requirements on the board themselves, so it's not surprising to find that expectations on remunerations have also increased,' says Darren Lee Siet Loon, executive director of risk consulting at KPMG Malaysia and co-author of the KPMG Report on Non-Executive Directors' Remuneration 2017.
The report, which studied remuneration at the 300 largest companies on Bursa Malaysia by market capitalisation, is the third in a series that began in 2009. Since the study began, directors' remuneration has been growing at an annual compounded growth rate of 8% per annum. In terms of remuneration breakdown, fees and allowances still formed the bulk (78% and 19% respectively), with other more modern forms of remuneration such as equity remaining rare.
Finance sector leads
As was the case in the previous editions of the report, government-linked companies (GLCs) and the finance sector led the pack in remunerating their directors. On average, directors in the finance sector were paid RM385,000 per annum in 2017, up 61% on 2013.
The study showed a noticeable gap between the finance sector and others, for instance trading/services (RM191,000), plantation (RM155,000), infrastructure project companies (RM129,000) and property (RM119,000). This can be attributed to their highly regulated operating environment and the public interest imperative, the report noted.
Kasturi Nathan, head of governance and sustainability at KPMG Malaysia, says directors now have greater bargaining power and seek to be remunerated based on the skills and experience, responsibilities and duties as well as potential liabilities.
Mohd Khaidzir Shahari, KPMG Malaysia's head of risk consulting, concurs, saying that 'directors are no longer readily accepting offers as before'. Prospective directors, he adds, are weighing the remuneration offered against increased pressure on their time, expanded responsibilities, risks and penalties brought on by the changing regulatory landscape.
Lee points to the 100-fold rise in fines payable from RM30,000 under the Companies Act 1965 to RM3m under the new Companies Act 2016.
'Thirty years ago being a director was seen as a safe thing to do; you just turned up for meetings and got your fee, and even if the company got into trouble you would hardly see directors themselves getting prosecuted,' Lee says. 'But if you look at the landscape today, directors are going to jail and are being prosecuted by the Securities Commission.'
Bursa Malaysia says that rewarding NEDs with the right skills, experience and competency is essential in establishing an effective board. Companies 'should have the flexibility to determine their NEDs' remuneration to suit their own circumstances so long as there are sufficient checks and balances in place. Care should be taken when designing the remuneration policy and amount payable to NEDs to attract and retain skilled and competent individuals as well as ensure that their effectiveness will not be compromised,' says the exchange.
Datuk Yusli Mohamed Yusoff, president of the Malaysian Institute of Corporate Governance, says that Corporate Malaysia is recognising the importance of the board and, crucially, independent NEDs. This, he adds, is reflected in the Malaysian Code on Corporate Governance, the exchange's listing requirements and the higher level of expectation among shareholders.
'They are the ones looking out for the interests of minority shareholders and ensuring that the interests of all shareholders are taken care of,' he says.
Yusli, a former CEO of Bursa Malaysia and currently serving as a NED in several companies, says that the demands of the role vary from one company to another. He adds that sitting on different committees allows directors to interact with the management in greater depth on operational matters. 'In these meetings you need to be looking closely at what management is presenting and try to ask the right questions,' he says.
'It is worth remembering that the remuneration of directors should be to promote the long-term success of the company,' says Jo Iwasaki, ACCA's head of corporate governance, Professional Insights. 'Therefore the key consideration must be about the director performance. And the independence of the process of developing policy on remuneration is crucial.'
Strong skillset
Apart from sector knowledge and financial literacy, the globalised nature of many industries calls for an international perspective and an insight into crossborder trade risks and opportunities, says Kasturi. Lee cites IT as a 'hot skill', especially given data privacy and cyber risks.
'You want people who are very professional in their ethics; you want them to be able to stand out and challenge management,' Yusli says. 'It's not easy to find all that in one person.'
A modern board has to be diverse, Iwasaki points out. 'With the business environment changing fast, a director cannot have all necessary skills – it is the responsibility for the entire board. But the board should be diverse in substance as well as form,' she says. 'To maximise contribution from each board member, you need both a good chair as well as everyone bringing something unique to the table.'
Prospective directors also need to be comfortable with the governance standards of the major shareholder who, more often than not, has a big say in the nomination process. 'It's something that I personally look for when I am asked to join the board of a company,' Yusli says. 'You are placing a lot of reliance on the major shareholder and the management team to do their job properly because you're not in the business most of the time. If you are not comfortable with the major shareholder or the senior executive team then you will be taking a risk in joining that board.'
Mohd Khaidzir argues that the increasingly complex business environment should not be used as an excuse to not get the right directors on its board. 'We believe there are good NEDs in the market but the tendency of shareholders to recruit their friends who may not be well suited is still quite prevalent,' he says.
He also does not discount the role of professional bodies such as the Malaysian Institute of Accountants and ACCA in playing a role in the development of independent directors.
Stakeholders also have a key role to play, he says: 'Today we are seeing more mature shareholders who are asking questions at the AGM, and are beginning to challenge and question directors who are not performing.
Sreerema Banoo, journalist
"You want people who are very professional in their ethics; you want them to be able to stand out and challenge management"