If company CFOs are truly serious about developing the leaders of the future, they must learn to understand what millennials want and expect, says Ramona Dzinkowski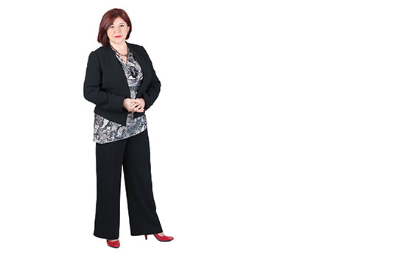 This article was first published in the September 2018 International edition of Accounting and Business magazine.
When it comes to filling the leadership pipeline for the future, CFOs need to up their game. The latest results from Korn Ferry's CFO Pulse Survey 2018 tell us that CFOs could be doing a lot more to develop the next generation of finance chiefs.
Only one-third of CFOs say they have a succession plan for filling their own shoes. And should they leave tomorrow, 81% said there was no one that could take over their role from within the company. Given the increasingly strategic role of the CFO, and the importance of the partnership between the CFO and the CEO, this is worrying.
Part of the reason why so many companies seem unprepared for the future comes down to a scarcity of talent. In the US, a 2018 survey made by Robert Half of 2,200 CFOs across the country reveals that companies are having difficulty filling their vacancies. One in five finance chiefs concluded that it was 'very challenging' finding the right talent, and almost half concluded it was 'somewhat challenging'.
However, I would argue that filling the talent pipeline for the finance function also boils down to accepting a sea change in what professionals expect from their work, their companies and the tone at the top.
So what can CFOs do to groom the leaders of the future? In a few short years, millennials will comprise the majority of the workforce and understanding what motivates them is key to developing them as leaders.
According to data gathered by Harvard University, mid-level millennials are inspired by leaders who are driven by values and transparency, and who have an ability to be nimble and respond to new opportunities. They also expect the current guard to bring them into the strategic planning process.
Some CFOs have responded by restructuring their finance function (combining roles across treasury, tax and controllership, for example), not only to deal with resource constraints, but also to allow their teams broader career development opportunities. Others are cultivating leaders of the future by embracing what motivates millennials – providing mentorship programmes and creating a continuous learning environment; investing in programmes that encourage teamwork, flexibility and healthy lifestyles; and offering a better work-life balance.
Alongside these measures, CFOs need to adapt their thinking in a number of other ways:
Millennials' motto is 'work smarter, not harder', so banish the mentality that hours of work equate to hours of productivity; reward quality, creativity, ingenuity and engagement instead.
Understand that a one-size-fits-all culture doesn't work any more, and give up the oh-so-20th-century carrot-and-stick motivation models that have traditionally dominated our corporate experiences.
Above all, provide the opportunity for people to contribute, offer an opinion and communicate, without fear of embarrassment or reprisal.
Ramona Dzinkowski, Canadian economist and president of RND Research Group
"Mid-level millennials are inspired by leaders who are driven by values and transparency"