When the building's on fire, you don't blame the occupants for rushing for the exit, but you do need to extinguish the flames, says Okey Umeano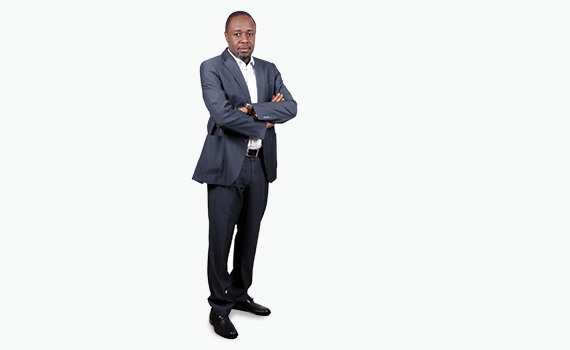 This article was first published in the September 2018 Africa edition of Accounting and Business magazine.
'We're off to Canada,' my friend told me a few weeks ago. 'You should think about it too – if only for the kids' education.' A mid-level manager in a bank, he went on to explain how hopeless he considered Nigeria, and why he had to leave.
Many other professionals have done the same. In some African countries almost everyone knows someone who has emigrated. Many leave in search of opportunity, a better standard of living, working conditions and education; others to escape insecurity, corruption and the lack of a meritocracy.
International press coverage of illegal migration from Africa worries countries like Nigeria, but the quiet, legal departure of skilled people is concerning too. It is estimated that up to two million skilled Nigerians have left the country in recent years.
As soon as they graduate from medical school, a growing number of Ethiopian, Kenyan and Nigerian doctors start studying for the exams needed to emigrate to the UK, US, Canada and, latterly, the UAE. Nigeria reportedly has just one doctor per 4,000 patients, compared with the World Health Organization's recommendation of one per 600.
And it's not just doctors. Over a third of African researchers are thought to live and work abroad because of the underfunding of research on the continent – according to Unesco, Africa accounts for just 1.3% of global spending on R&D.
Each year, hundreds of thousands of Nigerian graduates face grim odds on finding a decent job. Naturally, they seek alternatives. Given how difficult it is to live in Nigeria, they thrive wherever they move, having learnt to work hard and do what it takes to get to a better place in life. Countries such as Canada, Australia and the US even have programmes that help them select the best of the emigrant brains.
Yet for Nigeria and the rest of Africa, the story is not all negative. Expatriate Africans send remittances back home on a major scale. World Bank data shows diaspora Nigerians sent home US$22bn in 2017. And the few migrants who do return home come back with skills, ideas and international contacts that allow them to contribute much more than they would if they had never left.
African governments are seeking ways to allow emigrants to contribute to their motherland. Programmes exist – the Nigerians in Diaspora Organisation (NIDO), for instance – to create avenues for them to give Africa the benefit of their skills without leaving the places they now call home.
Given the opportunity, people will always gravitate from a place of pain to one of relative comfort and enjoyment. To stem the emigration tide, though, Nigeria must make itself a better place for people with skills. The government must begin to put into action its plans and promises of jobs and a better economic environment, and improve the security of lives and property. And last but not least, enough of the treasury looting already!
Okey Umeano is head of risk management at Nigeria's Securities and Exchange Commission
"The quiet, legal departure of skilled people is even more worrying than international press coverage of illegal migration"