Celebrating the successes of the top affiliates and students in ACCA's December 2017 and March 2018 exams in Singapore. Congratulations!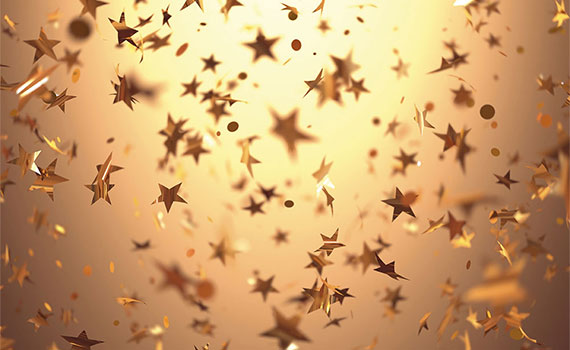 This article was first published in the September 2018 Singapore edition of Accounting and Business magazine.
The following affiliates and students are one step closer to joining the world's most forward-thinking professional accountancy body with more than 200,000 members.
Top affiliates December 2017
Claire Corden Rawlinson & Hunter (Singapore)
Lorenzo Khoo
Charles Phan KPMG
Chien Wei Teo
Jolyn Ng
Renping Joel Ho SIM
Yunjian Jiang
Yue Gui Wen Blue Sun Holdings
Kah Chun Thong Helmi Talib & Co
Sean Neo Nexia TS
Jiun Hua Liew SATS
Pearlie Sum Changi, General Hospital
Starnia Quek Mazars
Yee Ning Tay
Zoey Low Heng Lee Seng
Bee Sien Yap Marvell Asia
Si Ling, Georgina Lee Deloitte
Hon Tze Tan
Shie Hong Tay
Shahirah Abdul Rahim Singapore Airlines
Chung Siow Niuk Tai Hing JDA Software Asia
Jolene Tan Duke-NUS Medical School
Terence Yong PwC
Top affiliates March 2018
Min Liang Liew NTUC Income
Kuan Ming Lee Shell
Pei Juan Sheena Chia EY
Collin, Weixian Tan RF360 Singapore
Elvira Novoselova
Suvarna Navalgunde
Andy Wijaya Ang
Xiumei Wang Tan Tock Seng Hospital
Prizewinners December 2017
Athena Yun Zhen Sim Lenovo Singapore
Ting Huang Neutrad Technology
Koon Kiat Goh
Wai Chern Tan LHS Electronics Enterprise
Chuge Yuan
Hongyu Mu
Sheau Min Ng Future Interior Asia
Runsheng Wang
Yoke Fan Kam Oxley Holdings
Xie Li, Sherrie Wee, Expert Team
Wendy Wong
Minwei Xu
Yilun Ong
Sio Peng Tan
Kwee Boon Tan
Yunxia Xiao Worldwide Logistics Singapore
Yibo Qiu Federal Express Pacific
Linxin Duan COSCO SHIPPING International (Singapore)
Jiayu Yuan
Junyan Zheng
Bryan Tan
Venus Eson
Wei Ming Zeng
Wei Jie Quek
Lulu Wang
Tung Shun Yu
Ang Jasmine
Khoo Geok Bee
Darrel Khoo
Qiaozhu Ke Kingston Sanitary & Plumbing
Liang Yong Koh Teo Liang Chye PAC
Yujie He UPS Asia Group
Shi Li Lim Coastal Marine
Enping Zhao Foo Kon Tan
Qiming Liu Singapore Armed Forces
Renping Joel Ho SIM
Min Liang Liew NTUC Income
Yue Gui Wen Blue Sun Holdings
Poh Wun Pow SMRT Corporation
Claire Corden Rawlinson & Hunter (Singapore)
Darrell Lim Wei Way SP Group
Jiun Hua Liew SATS
Zoey Low Heng Lee Seng
Jasmine Tee Jia Min (oil and gas industry)
Si Ling, Georgina Lee Deloitte
Cheng Yi Shi Ministry of Education
Atul Kumar Chugh
Ishita Banerjee Global Sports Commerce
Ng Zhi Wei Jay Novelty
Auto
Loh Lee Ying Chinese Global Investors Group
Ivan Yeo Jia Wei (Yang Jiawei)
Jolyn Ng
Siong Ling Wong PwC Singapore
Lorenzo Khoo
FIA prizewinners December 2017
Li Chin Khoo
See Yi Phoon
Chai Lin Chan
Jingjing Pang
Durugaaparameswari Thinakaran Rethenam Asia-Pacific Star
Qin Zhao
Wai Ching Lau
Darel D Chua
Fong Moon Loo
Thilani Silva Sentosa Leisure Management
Haying Yuan
Jing Wen Piong
Jia Yee Lee
Xin Jin
Jia We
Ai Yun Oh
Thi Thu Nguyet Huynh Omni-Comm
Tanya Sangrung
Jonus Pek
Wai Ching Lau
Qin Zhao
Yijing Tan
Ling Luo Cristal Technology Corporation
Prizewinners March 2018
Xiaolin Qian Standard Chartered Bank
Anna Pilivetc Money Matters For Expats
Kevin Chin
Shin Wei Teh Mapletree Investments
Song You Ong
Sio Peng Tan
Ge Zhou CRP Consultants
Junyan Zheng
Koon Kiat Goh
Xiaolin Qin
Jingjing Jiao Magnificent Seven
Chunlei Chen Penta-Ocean Construction
FIA prizewinners March 2018
Jia Wen Chu Risis
Jing Ning Low
Chong Siok Woon
Jing Guo
Tanya Sangrung
Soon Chye Tan
Chong Siok Woon
Thi Huong Thao Le
Ze Jun Tan
Darel D Chua
Joan Lee Mei Yi Capri by Fraser Changi Cty,
Singapore