The modern age is a game-changer for business and promises to transform the role of leaders and the qualities demanded of them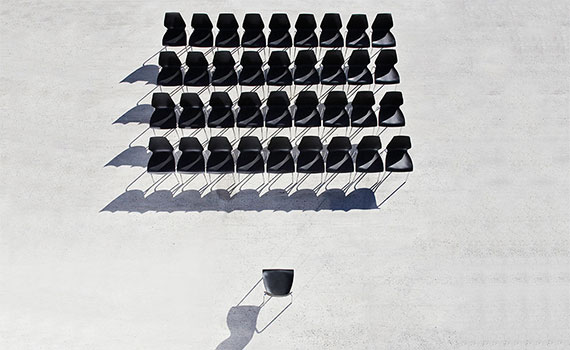 This article was first published in the September 2018 International edition of Accounting and Business magazine.
One of the remarkable things about leadership is how little the underlying theory of it has changed for centuries. In around 580 BC, the Chinese philosopher Laozi wrote: 'A leader is best when people barely know he exists. When his work is done, his aim fulfilled, they will say: we did it ourselves.' More than 2,000 years later, Napoleon Bonaparte, the emperor of France, said that 'a leader is a dealer in hope'. And just a few years ago leadership guru Warren Bennis declared: 'Leadership is the capacity to translate vision into reality.'
The modern age, though, is a game-changer for businesses and their leaders. The combination of globalisation, rapid technological development and the emergence of data and knowledge as the ultimate currency is changing everything. Entirely new business models are emerging and organisations becoming less hierarchical. Innovation and ideas can be born anywhere – the most important point is that organisations have the ability to encourage their development and recognise the best of them.
Arguably, competent leadership is the most important skill of all in the digital age. It is important because this is a rapidly evolving, messy, risky, unpredictable time and none of us can be sure where technological development will take us. In such an environment, outstanding leaders are the most important currency there is.
So what are the qualities that leaders need in the digital age? Are they so different from the qualities we have seen in leaders until now?
The attributes that theorists believe are essential in a good leader inevitably shift over time, but a few core qualities are consistently at the top of any list. A leader's personality has always been and will always be predominant; meta-analysis of academic studies carried out over the past 50 years has suggested that specific personality traits, including emotional stability and curiosity, are twice as important as IQ in predicting the effectiveness of a leader. Then there are the behavioural traits that help leaders to deliver results: motivational skills, team building and emotional intelligence, as well as that elusive and hard-to-define quality, charisma.
But in addition to these core requirements, new qualities are increasingly in demand. The Global Leadership Forecast 2018, jointly published by DDI, the Conference Board and EY, which integrates data from more than 28,000 leaders and HR professionals across the world, found that digital leadership skills are becoming critical; companies with the most digitally capable leaders financially outperform the average by 50%. 'No matter what business function you work in,' it states, 'leaders today need to understand the impact of technology on their business. You don't have to be a technical expert, but you do need to be able to predict both opportunities and potential negative effects of technology.'
The rise of soft leadership
It is already clear that some of the must-have attributes for leaders are being amplified by the digital age. The driving force is the impact of automation, artificial intelligence (AI) and machine learning in the workplace. An article in Harvard Business Review argues that AI 'will supplant many aspects of the "hard" elements of leadership', such as the raw cognitive processing of facts and information'. It will put a greater emphasis on the soft elements of leadership, it says, concluding that 'certain qualities, such as deep domain expertise, decisiveness, authority and short-term task focus, are losing their cachet, while others… are likely to play a key role in more agile types of leadership.'
This view was confirmed by ACCA research Professional accountants – the future, which identifies the 'emotional quotient' as one of the seven key qualities that professional accountants will need in the future. And a joint report from CA ANZ and PwC, The Future of Talent: Opportunities Unlimited, highlights an increasing need for soft skills rather than technical skills. 'Business leaders identified communication and problem-solving skills, collaboration, adaptability and agility, creativity and resilience as crucial to success in the coming decade,' explains Lee Whitney, chief transformation officer at CA ANZ.
He continues: 'Leaders have realised that emerging technology will increasingly take over complex technical tasks and, as a result, the capacity of leaders to innovate, inspire and engage is coming to the fore. Preparing for the future is not just about learning new technologies but about adopting an attitude to change and innovation that allows for rolling technology and process changes.'
The automation of the workplace is having wider implications for leadership, as employees increasingly look to business leaders for guidance and reassurance about the future of the workplace and of their jobs. PwC's 21st Annual CEO Survey: The Anxious Optimist in the Corner Office found that 67% of CEOs believe they have a responsibility to retrain employees whose jobs are automated out of existence.
Trust between company and customer has reached new levels of importance. According to the Edelman Trust Barometer, 69% of respondents believe that the most important role of a CEO is to build trust in their company, and 72% of respondents said they trust their employer to do the right thing. Richard Edelman says in his introduction to this year's barometer report: 'Nearly two-thirds say they want CEOs to take the lead on policy change instead of waiting for government, which now ranks significantly below business in trust in most markets.'
But trust in leaders can be damaged easily. At this year's World Economic Forum in Davos, internet entrepreneur Marc Benioff, CEO of the cloud company Salesforce, criticised the autocratic style displayed by the leaders of some new technology companies. 'What is the most important to you?' Benioff asked the sector. 'Is it trust or is it growth? Because if anything trumps trust, then you are in trouble.'
So what does all this mean for finance leaders? Certainly the demands placed on those in business and the public sector are already on a pathway to change – and this begins with the way in which the role of accountants generally is shifting. ACCA's Drivers of change and future skills report points out that 'all professional accountants will be expected to look beyond the numbers' in the future. They will need to collaborate, and partner with people in other parts of the business and outside the business, interpret and explain the numbers, provide insight and information, help organisations to achieve short-term goals and longer-term objectives, think and behave more strategically and become more involved in decision-making than ever before.
Finance leaders will also need to understand how to rapidly apply new technology. This is underscored in a recent ACCA report, The race for relevance: technology opportunities for the finance function. CFOs have an unprecedented opportunity to drive business growth as core contributors to the adoption of new technologies. If they don't embrace this, says the report, they risk losing competitiveness and relevance. 'In this corporate race for future relevance, recognising the opportunity is essential,' says Maggie McGhee, ACCA's director of professional insights.
The fundamental finance skills required of CFOs will not change, which is why qualifications such as ACCA's will always be relevant. What is changing – and rapidly – is the context in which these skills are being applied. Changes to the ACCA Qualification – notably the Strategic Business Leader case study – are designed to recognise the new demands.
The leadership handbook for professional accountants across the world is being updated, but not entirely rewritten, to make sure finance professionals have the leadership skills to guide their organisations forward in the digital age.
Liz Fisher, journalist
"You don't have to be a technical expert, but you do need to be able to predict both the opportunities and potential negative effects of technology"