Leadership, teamwork and buy-in from the top brass are vital for successful financial forecasting, say Rob Bayliss and Mark Robson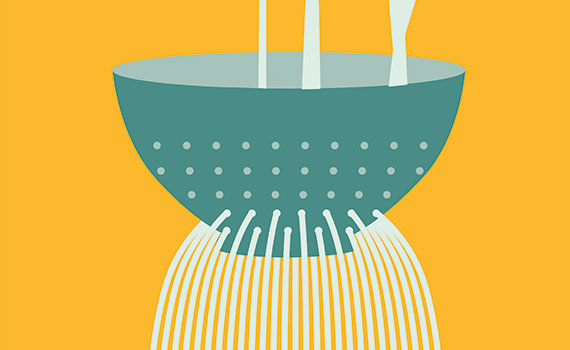 This article was first published in the October 2018 International edition of Accounting and Business magazine.
Financial forecasts and the models that are used to create them underpin many of the decisions you make in business. In June's edition (page 28), we covered some of the things to watch out for – the giveaway signs of flaky forecasting. If you apply good modelling disciplines, you end up trusting your models and gaining real value from using them.
Getting the spreadsheet right is important, but there are other factors to consider when your business engages in forecasting. Relying on the abilities of one person, however capable and confident, to pilot a situation on their own and get every call right is rash. People make mistakes. People need to collaborate. Forecasting, too, ought to be a collaborative exercise.
Forecasting can be broken down into parts, allowing another brain and a different perspective to be applied to each stage of the process, as follows:
Model design. Here you think about what information you want out of the model, what's going to go in, and all the bits in between. This is the architect's plan (and, critically, the project should have a plan).
Building. Here the (typically Excel) bricks are layered into the forecast, in exactly the same way and in the same tidy lines as everyone looking at the project has seen the bricks laid many times before.
Reviewing the build. This is the equivalent of the building site foreman, inspector, architect and client all making periodic on-site checks to see that the build has progressed in line with the original plan and within industry practices.
Snag list. The spreadsheet should be viewed as a piece of software. You should run diagnostic tests and look for unusual spreadsheet artefacts that require closer examination and explanation, sharing the file with the group and putting it into beta use. You should then investigate further when the numbers don't perform as expected.
Forecasting falls down when it's just one person who becomes responsible for all of the above at the same time. The thing that should worry you is the junior analyst modelling for you in a fury, rushing towards the imminent deadline, with smoke and sparks streaming from the keyboard.
Support from the top
Forecasting should be viewed as a collaborative effort to iron out the wrinkles. But to be successful it also needs to be accorded the right level of emphasis.
Portraying company strategy via financial projections is not something to be thrown to the most recently qualified accountant in the company sitting in the smallest, darkest office and co-opted to get on with it just because they seem handy with Excel.
The process needs leadership and most likely starts with the senior team developing and positioning themselves to be able to articulate strategy. As in other areas of life, it is the voices and controls from the top that establish best-practice systems. Experience combines with a strategy for risk management that teases out alternative views, promotes debate, layers in checks, and employs safeguards from other situations where results matter.
From there on, it is the modeller's or accountant's job to paint a beautiful (and robust) picture in numbers of how that strategy will evolve.
Rob Bayliss and Mark Robson are part of a team at Grant Thornton UK that pulls together beautiful forecasts for clients who have important decisions to make
"Portraying company strategy via financial projections is not something to throw at a junior accountant just because they seem handy with Excel"