ACCA Ireland is partnering with Professional Accountancy Training to offer employers an innovative, no-cost approach to sourcing accounting and finance recruits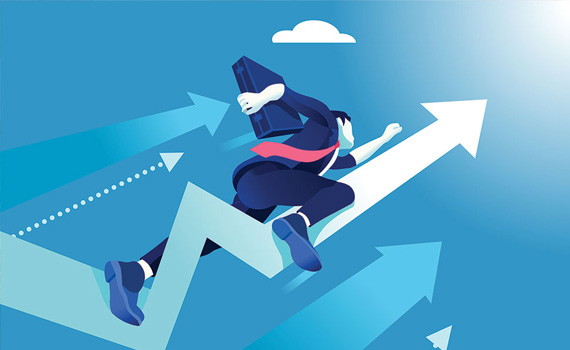 This article was first published in the October 2018 Ireland edition of Accounting and Business magazine.
ACCA Ireland and tuition provider Professional Accountancy Training (PAT) have recognised that there is a shortage of skills and talent at the entry/intermediate levels in finance and accounting. This is affecting many sectors, including private practice, financial services, global and corporate service providers.
Employers are having difficulty filling roles through traditional routes and are now looking to identify other talent recruitment pipelines.These include internal sources, such as upskilling existing staff, as well as recruiting non-accounting graduates and providing them with appropriate training. Other options are recruiting returners seeking part-time or flexible positions, and creating pathways for unemployed individuals to move into work.
Now the two organisations have collaborated to secure government funding under the national Springboard+ initiative to deliver the ACCA's globally recognised Diploma in Accounting and Business.
Springboard+ offers free tuition on qualifying programmes to learners who meet certain eligibility criteria. The categories are returners, people in employment, and the unemployed or those who were formerly self-employed.
The ACCA Diploma in Accounting and Business will be delivered and administratively managed by PAT/ACCA Ireland and is a qualifying programme for this purpose. The course will be free to learners who meet the eligibility criteria. All costs other than the exam and ACCA registration fees will be covered.
PAT, an ACCA Gold Approved Learning partner, will deliver the programme via two routes: as a part-time evening class with live streaming of lectures to a national audience; and on an eLearning basis.
The diploma covers the Applied Knowledge papers of ACCA's professional accountancy examination syllabus. Programme participants who complete the diploma will then have the option of progressing to the main ACCA syllabus.
Successful learners can also obtain exemptions from the above-mentioned examination papers as well as obtaining a globally recognised ACCA Diploma award, which is equivalent to Level 6 of the National Framework of Qualifications.