The complexities and transformations of today's world are forcing organisations to evolve their business models to keep up with change – and seize the advantage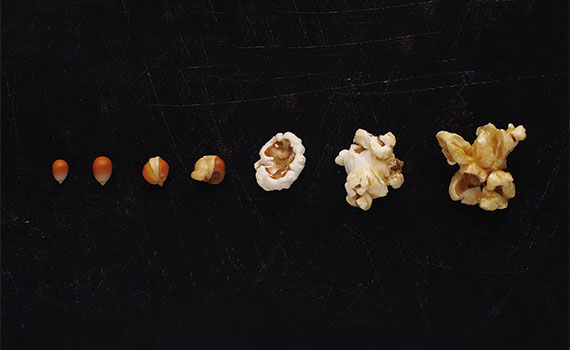 This article was first published in the October 2018 International edition of Accounting and Business magazine.
As key trends reshape the global economy, so organisations are responding by refashioning their business models. The key trends include rising incomes and living standards around the world (although in some societies many people do not benefit from economic growth). Another is better access to financial services globally, particularly through the development of digital financial services provided via mobile phones. Also influential are shifting demographics, including ageing populations in some countries, and the growth of megacities.
Alongside these global shifts, continuing developments in technology and the mass generation of data are creating space for new business models that can enhance quality of life – and sometimes pose new ethical questions. This is also a world of institutional deficiencies, with international governance bodies struggling to regulate business practices and enable sustainable and inclusive growth, account for intangible capital and organise effective social support systems. To add to this complex picture, an appreciation of the world's environmental limits has increased the urgency attached to tackling climate change, the degradation of natural resources and increasingly polluted oceans.
As highlighted in the ACCA report Business models of the future: systems, convergence and characteristics, this complex world is leading to new approaches to developing business models. The traditional, linear approach to business model design is now out of date, and today's new business models have to navigate complexity, build resilience and make the most of opportunities to create new forms of value.
Models fit for the future
Jimmy Greer, head of sustainability research and policy at ACCA, says: 'New tools mean that business model innovation is easier to achieve than ever, and organisations are using multiple models in different ways for value creation. But the challenges of today's world demand a wider, more systemic view.
'Organisational design disruption does not occur in a vacuum. It plays out across the complex landscape of economies and societies. While there have always been challenges throughout the course of modern economic development, as long waves of technology ebb and flow, social institutions underperform and environmental limits are tested, today these challenges are now emerging in new spaces.'
ACCA's report identifies 12 characteristics of business models fit for the future, as follows:
Multilayered. Companies are bringing together and integrating many different components of business so that their cooperation can create value.
Participatory. Customer expectations of participatory consumption (rather than just transactional consumption) are allowing organisations to rethink how they interact with customers and other stakeholders.
Platform-ready. Online platforms provide an opportunity to unlock value by building communities, empowering individuals and benefiting from network effects.
Multi-capitalist. Organisations understand that value creation through a business model requires not only financial capital, but also intellectual, natural and relational forms of capital.
Purposeful. Engendering a sense of purpose (and communicating this sincerely to employees, customers and partners) builds resilience and long-term value.
Data-sensible. Recognising the importance of data, its sensitivity and its owners' rights, is key. This includes understanding the need for data portability (the ability to move, copy or transfer data easily from one database or IT environment to another).
Boundary-testing. Organisations are realising they need to go beyond perceived natural boundaries to create enduring value in areas previously thought beyond them.
Open. Openness allows more sharing and collaboration, and the potential to benefit by contributing to an ecosystem and building on others' knowledge and learning.
Potential-enhancing. The provision of tools for people and places to realise potential can create outsized returns for all.
Fair play. Ethics should be at the heart of everything. The need for sound business ethics is even more acute in a digital environment where any lack of professional competence and due care can cause ethical issues to emerge in unexpected places.
Convening. Assembling groups in a virtual or physical space (or around an idea), and building a community that people value, contributes to social and civic systems.
Restorative. The ability to fix, renew and repair is not only more efficient but can also unlock new sources of value.
Think 'like a system'
Professional accountants can play a valuable role in business model innovation, particularly in relation to value proposition, value creation and value capture. However, alongside their traditional strengths of financial acumen, technical knowledge and ethical judgment, they will need to develop new mindsets.
For example, professional accountants will need to think 'like a system' – taking a holistic view and understanding how to operate in a network. They will also need to understand how to capture and assess new sources of value, including the development of new methods for measuring and evaluating value. They will require creative capabilities to think differently and solve problems, taking account of human and social factors as well as making the most of new technologies such as artificial intelligence. Last but not least, they will need to adopt a long-term mindset so that they can help organisations to build resilience and tap previously unseen opportunities.
'The accountancy profession is well placed to support the growth of business models of the future that help build resilient, inclusive and prosperous societies,' says Greer. 'The unique contribution that professional accountants can make to how a business model proposes, creates and captures value means that they can play a meaningful, strategic role in building organisations that are ready for the future.'
Sarah Perrin, journalist
The world's largest 10 companies, decade by decade
| 1957 | 1967 | 1977 |
| --- | --- | --- |
| AT&T | IBM | IBM |
| Standard Oil NJ | General Motors | AT&T |
| General Motors | Standard Oil NJ | Exxon |
| Du Pont | Eastman Kodak | General Motors |
| General Electric | Texaco | General Electric |
| IBM | Sears Roebuck | Sears Roebuck |
| Texas Co | General Electric | Eastman Kodak |
| Gulf Oil | Gulf Oil | Texaco |
| Standard Oil NY | Du Pont | Standard Oil Indiana |
| Union Carbide Co |   | Procter & Gamble |
| 1987 | 1997 | 2007 | 2017 |
| --- | --- | --- | --- |
| IBM | General Electric | Exxon Mobil | Apple |
| Exxon | Coca-Cola | General Electric | Alphabet |
| General Electric | Microsoft | Microsoft | Microsoft |
| AT&T | Exxon | AT&T | Amazon |
| Merck | Merck | Procter & Gamble | Berkshire Hathaway |
| Du Pont | Exxon | Berkshire Hathaway | Facebook |
| Philip Morris | Philip Morris | Chevron | Johnson & Johnson |
| Ford Motor | Procter & Gamble | Johnson & Johnson | JPMorgan Chase |
| General Motors | IBM | Walmart Stores | Exxon Mobil |
| Amoco | AT&T | Bank of America | Bank of America |
|   |   |   |   |