With the world's ultra-rich coming from an increasingly wide range of backgrounds and locations, those who manage their fortunes can enjoy growing opportunities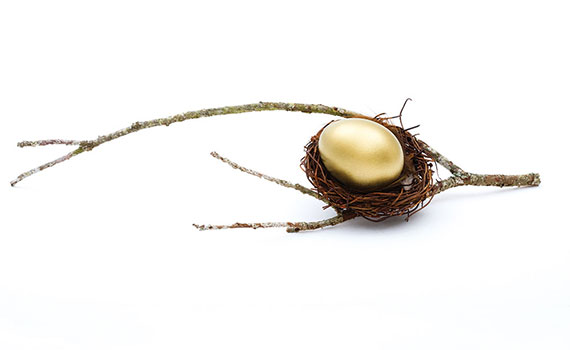 This article was first published in the October 2018 International edition of Accounting and Business magazine.
With all the media coverage of tech billionaires and the quest to find the next unicorn businesses, it would easy to assume that many of the world's wealthiest individuals are nerds from Silicon Valley. Some may be, but in fact most are not.
Individuals who accumulated their wealth through tech-based businesses do feature prominently in the upper echelons of the 2018 Forbes World's Billionaires list. Amazon's Jeff Bezos heads the ranking, with US$112bn, and Bill Gates of Microsoft comes in second with US$90bn. Facebook's Mark Zuckerberg, the world's youngest super-rich individual, worth US$71bn at age 34, is the fifth wealthiest person, while Larry Ellison, founder of the Oracle software business, is in 10th place with US$58.5bn.
There are plenty of other tech billionaires sprinkled through Forbes list, too – Larry Page and Sergey Brin of Google and Steve Ballmer of Microsoft, for example. But many of the wealthiest are neither young nor techie. Take Warren Buffett – known as the 'Sage of Omaha' and 'the World's Most Successful Investor' – in third place with US$84bn. In fourth place comes the richest person in Europe, France's LVMH chairman and CEO Bernard Arnault, with US$72bn, while in sixth place is Amancio Ortega (US$70bn), co-founder of Zara and the world's wealthiest retailer.
As you look down the list you see that many of the super-rich actually made their wealth in traditional fields. They span retailing, media, oil and gas, gambling, real estate, footwear, brewing, pet food, sweets, banking and cars. Then there is inherited wealth. If we look at Forbes again, we see that three members of the Walton (Walmart) family slot in at number 14, 15 and 16. They inherited their wealth from founders Sam and James who died 1992 and 1995 respectively. Not far behind is Françoise Bettencourt Meyers, heir to the L'Oréal empire. There are many more who were born rich and who face the challenge of maintaining and enhancing their wealth.
Global growth
Globally, the number of people holding significant wealth is increasing. Wealth-X's World Ultra Wealth Report 2018, which researches those with net worth of US$30m or more, found that there were 255,810 ultra-high-net-worth individuals (UHNWIs), a 12.9% increase on the year before. Their total combined wealth amounted to US$31.5 trillion, an increase of 16.3% over the previous year.
So the wealthy are becoming more numerous. There is also a marked geographical change under way. The tectonic plates of global wealth have now shifted significantly towards the East. Traditionally, North America – and the US in particular – has produced more HNWIs than any other region, but for the first time last year, UBS and PwC found that Asian billionaires outnumbered those in the US, although the US still retains the greatest concentration of wealth. Meanwhile, Wealth-X's report found that in 2017 Hong Kong overtook New York to become the world's top city for the ultra-rich, with a 31% increase in UHNWIs.
Global property consultant Knight Frank's 2017 Wealth Report found that while North America leads the field in the total number of UHNWIs, over the 10 years from 2006 to 2016 their numbers have increased by 42% in the Latin America and Caribbean region, 48% in the Middle East, 13% in Africa, 86% in Australasia and a whopping 121% in Asia. Russia and the CIS come in at 36% while Europe posted a 17% increase.
Knight Frank also noted that some countries have experienced astonishing increases in their UHNWI populations. Vietnam experienced a 320% increase. In India and China, the world's two most populous countries, the ultra-wealthy population has increased over a decade by 290% and 281% respectively. By way of comparison, the UK, which is home to more of Europe's UHNWIs than any other country, has shown an increase of a mere 28%.
Wealth of opportunity
As the number of HNWIs grows, so, too, do the opportunities for wealth managers. And with many of the wealthiest people age, how they pass on their wealth becomes a pressing concern. In their research New value creators gain momentum – billionaires insights 2017, bankers UBS and consultants PwC 'estimate that US$2.4 trillion of billionaire wealth will be transferred in the next two decades as billionaires age, with a significant amount going to philanthropic causes'. This is a very big number indeed and so could be the fees and commissions paid to advisers and wealth managers; nice work if you can get it.
In Asia, the proliferation of HNWIs is already impacting on the wealth management market, with competition so fierce that managers are enjoying the highest pay hikes rises in over a decade – in some cases over 30% in Hong Kong and Singapore, according to private bankers and recruiters.
So what next? Will wealth continue to be created globally and where will it be concentrated? According to Wealth-X, the global population with over US$30m is set to rise to 299,000 people by 2021. They anticipate that the trend towards a global spread of wealth will continue. What's more, wealth is likely to become more mobile.
The itinerant wealthy are already a phenomenon. They can live anywhere they choose and, thanks to ever-improving communications, will be able to run their businesses from wherever they find themselves. So the obvious question is, where will UNHWIs choose to live in future?
Some may choose tax havens like Monaco; others will prefer the security of Switzerland or perhaps the UK. What seems likely is that wealth will become fluid and stateless; home will be wherever the wealthy lay their heads at night. This poses some interesting questions for tax collectors, and also for those who advise the wealthy. Perhaps taxation, and wealth advice and management, will need to take up residence in the cloud to keep pace with the iterant rich?
Meanwhile, for HNWIs themselves, the challenge of retaining and enhancing their wealth will remain significant, and a continuous burden. So, with the global increase in private wealth, opportunities for tax specialists and wealth managers are likely to abound.
Richard Willsher, journalist
2018 Forbes billionaires ranking
| Rank | Name | Net worth | Age | Source | Country |
| --- | --- | --- | --- | --- | --- |
| 1 | Jeff Bezos | US$112bn | 54 | Amazon | US |
| 2 | Bill Gates | US$90bn | 62 | Microsoft | US |
| 3 | Warren Buffett | US$84bn | 88 | Berkshire Hathaway | US |
| 4 | Bernard Arnault | US$72bn | 69 | LVMH | France |
| 5 | Mark Zuckerberg | US$71bn | 34 | Facebook | US |
| 6 | Amancio Ortega | US$70bn | 82 | Zara | Spain |
| 7 | Carlos Slim Helu | US$67.1bn | 78 | (telecoms) | Mexico |
| 8 | Charles Koch | US$60bn | 82 | Koch Industries | US |
| 9 | David Koch | US$60bn | 78 | Koch Industries | US |
| 10 | Larry Ellison | US$58.5bn | 74 | (software) | US |
"The tectonic plates of global wealth have now shifted significantly towards the East"