Robotic process automation could be the driver for the strategic transformation of the finance team, according to a joint report from ACCA, CA ANZ and KPMG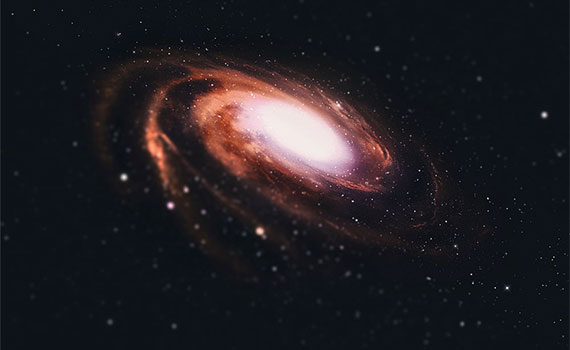 This article was first published in the October 2018 International edition of Accounting and Business magazine.
For the CFO, the implementation of robotic process automation (RPA) goes way beyond the capture of cost reduction benefits. RPA also promises improved controls, faster processing speed and better data quality – and a major opportunity to transform the finance function.
A joint ACCA, CA ANZ and KPMG report, Embracing robotic automation during the evolution of finance, shares the results of a survey of over 2,500 ACCA and Chartered Accountants Australia and New Zealand (CA ANZ) members, offers insights from global organisations on the adoption of robotics, and identifies the implications and opportunities of RPA implementation for the finance function.
Perhaps unsurprisingly, there is confusion in the marketplace around the role and opportunities of robotics for the finance sector. Deploying RPA is as much about change management and stakeholder engagement as it is about software implementation. Any change as significant as introducing RPA into finance will bring challenges. In business transformation, the soft stuff – the people element – is the hard stuff.
The report says that CFOs need to engage with finance function staff to involve them in the transition process and to work with the technology. With so many media reports focusing on the threat from robotics, it is not surprising that some people are scared of losing their jobs to robots.
All businesses can benefit
Working with robots remains mainly the preserve of big organisations – three-quarters of the large organisations surveyed have either trialled or implemented RPA in the finance function, compared with only one-third of smaller entities. But Nikki McAllen, financial management partner at KPMG Australia, says RPA can be as suitable for smaller entities as larger ones, as it 'can significantly reduce processing costs, improve the productivity and knowledge of employees and the quality of the data and data flows. So if it's not cost-prohibitive, then I would be considering RPA as a potential solution regardless of the
size of the organisation.'
The biggest barrier to RPA cited by CFOs is knowing where to start. Geraldine Magarey, thought leadership and research leader at CA ANZ, says: 'First, we find that finance teams are still understanding the benefits that RPA may bring to their businesses: there is not a lot of information about how RPA can work in a finance setting and which part of the finance function would be suitable for RPA. Second, finance teams have many competing priorities, including for resources, so for many it is not the highest priority at the present time.'
Reality check
Misunderstandings around the basic functionality and applicability of RPA can result in finance leaders looking to IT to dominate automation decisions. But those decisions should be 'business-led' and should involve working collaboratively with technology teams.
While RPA may evoke images of sophisticated machinery assembling computers or cars, the reality is markedly different. RPA is software that end-users can easily programme or instruct to perform high-volume, repeatable, rules-based tasks in a world where multiple enterprise resource planning systems and loosely integrated support systems are commonplace.
This 'swivel chair' automation product – so called because it replicates the actions of a human accessing multiple systems – cuts across the IT legacy landscape and helps connect it all together. It offers a quick and accurate way to automate tasks and transfer data within processes. McAllen says: 'Where RPA is deployed successfully, there is often a snowball effect – the benefits from the first implementation can be immediate, and organisations see multiple opportunities to automate, eager for more.'
The RPA user-interface technology means robot solutions use the same application interfaces and log-in identities as a human would. Ease of implementation is optimised because no underlying system changes are required.
As Jamie Lyon, portfolio head at ACCA, points out, the automation agenda for the finance function is nothing new: it can be seen in different tools and technologies designed to improve processes, reduce costs and lower the number of manual workarounds. Key among these are the advent of enterprise resource planning systems in the 1990s, the rise of spreadsheets and macros, and even screen-scraping technology.
The business case
CFOs thinking about deploying robotics should be aware of the benefits for all sizes of business. This is not just about technology; rather, it provides a significant opportunity for the finance organisation to retrain and redeploy finance staff on added-value activities that require professional judgment, decision-making and customer interactions.
Magarey says: 'The use of new technology, particularly robotics, provides new opportunities for finance teams of the future. It will free up the teams from some of the more repetitive tasks and allow them to focus more on the higher-level functions.' RPA provides the opportunity for the finance function to move decisively towards value-adding activity.
Peter Williams, journalist and accountant
"There is often a snowball effect – the benefits from the first implementation can be immediate, and organisations see multiple opportunities for more RPA"