Accounting for Sustainability, set up by the Prince of Wales, has embedded environmental, social and governance reporting in business, says Robert Bruce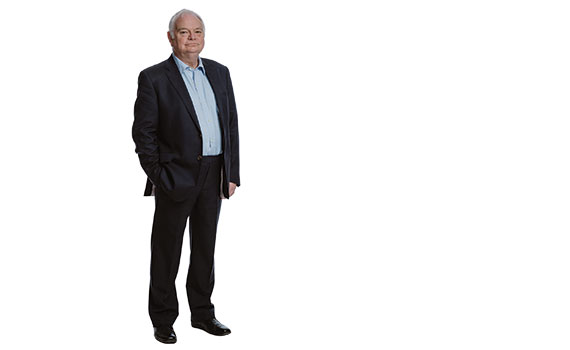 This article was first published in the November 2018 UK edition of Accounting and Business magazine.
The Prince of Wales is always warning us about the dire state of the natural world and how we could save it. On the other hand I have never heard him talk of acorns, but that is what he planted back in 2005.
He told the accounting community that back at his personal office he had 'an accountant in his midst'. This was Michael Peat, scion of the royal auditors, and the 'P' part of KPMG. And he, along with the prince's backing, was advocating an accounting revolution. A small group of people, with the title of Accounting for Sustainability (A4S), was put together. I was brought on board as the writer on the project. As Peat pointed out to me at the time: 'Decisions are much more complicated because our knowledge has grown. But accounting hasn't. It doesn't look to the future. It is a huge inhibitor of our place in society'.
And that blocker is what the project's work subsequently removed. Accounting, and its role in society, has changed completely since then. Early on I became a full board member, and the work on the first report – about the direction that should be taken – began. It was a quiet revolution. We met in a small room in Clarence House that had once been a very young Prince William's bedroom. Often our efforts at sustainability were interrupted because the lock on the lavatory would fall off and lock one of us in.
We ran our ideas past senior people at a series of roundtable dinners. Some got it; many did not. The challenges were great. 'Why,' said one senior partner of a large accountancy firm, 'should a corporate or public services firm use this?' It was hard work. But gradually the world of accounting tilted.
Tangible shift
The first report, outlining what was then called connected reporting, was launched in 2007. This was the first tangible sign of what the acorn was now growing into. And from there networks grew out across the world, stimulating change. Paul Druckman, who chaired the group from the outset, took the vision worldwide and spun off with the concept of integrated reporting and the International Integrated Reporting Council. Jessica Fries took up the A4S reins, and 10 years ago the Accounting Bodies Network was set up to encourage a common global approach to accounting for sustainability. This anniversary, as Fries puts it, 'is an opportunity to step back and look at the achievements'.
Looking across the reporting agenda, the very effective CFO community that A4S has built up, the work on strategic decision-making, embedding sustainability and the work being done with the capital markets, such as the recent Financing Your Future report, has resulted, in her words, 'in a tangible shift'.
In the early days, no one would have predicted that the world's largest pension fund, Japan's Government Pension Investment Fund, would intend moving some US$8.8bn into environmental, social, governance (ESG) indices. Or that Aviva Investors would announce that they intended voting against companies on the basis of whether or not they disclosed against the Financial Stability Board's recommendations on climate-related financial disclosures. Or that you would find among the increasingly international entries in the Finance for the Future Awards, part-sponsored by A4S, that banks are often now refusing loans to companies with exposure to climate-related risks such as coal-based business.
The world has, in many ways, turned upside down since the days of those business roundtables in Clarence House a mere 12 years ago. 'I don't know anyone who disagrees with or contradicts the fundamentals of integrated reporting,' says Druckman. 'The idea that ESG is generally accepted and should be embedded, that value creation over time is generally accepted – all these things are now everywhere. All we were driving for at A4S is now accepted.'
And it might seem strange that all these radical efforts to change the capital markets system grew from an idea planted by a member of the Royal Family. 'He could convene,' says Druckman. 'His calling-card opened doors. The business and financial glitterati came from all over the world.' And they listened and came up with feedback, ideas and influential backing. A4S has put down strong roots and flourished mightily.
Robert Bruce is an accountancy commentator and journalist
"Often our efforts at sustainability were interrupted because the lock on the lavatory would fall off and lock one of us in"