Caitriona Allis, the new head of ACCA Ireland, looks forward to new challenges as she begins working with stakeholders to develop the profession and the talent pipeline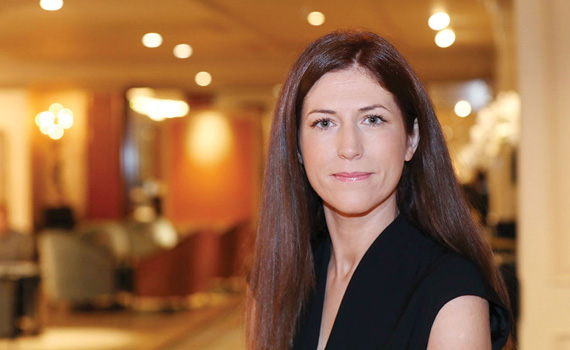 This article was first published in the November 2018 Ireland edition of Accounting and Business magazine.
Caitriona Allis joined ACCA on 11 September and is now responsible for the strategic development of the professional body in Ireland, including building ACCA's brand presence. Her role also has a strong focus on supporting ACCA students and its growing member base.
A graduate of University College Dublin, Allis joins ACCA from Mazars, where she was the head of business development and marketing. She has also worked as an auditor with PwC.
Julie Hotchkiss, director, ACCA Europe and Americas, said: 'It's great to welcome Caitriona to ACCA. She brings a wealth of experience to the role, and a deep understanding of what it means to be a practising accountant or, indeed, a student studying for their Qualification.'
'ACCA has a powerful global presence and our members are among the world's most sought-after finance professionals,' Allis said. 'I'm proud to lead ACCA's strategic operations in Ireland, alongside a dedicated and talented team.
'I look forward to working closely with our stakeholders – including our students, members, employers, learning providers, schools, universities and local government – to develop the accounting profession and grow the talent pipeline to support Ireland's economy.'
Council update
ACCA's governing body met at the Adelphi in London last month and was updated on strategic performance and the activities of a number of committees
Council met on Thursday 20 September in London. The meeting featured discussions and decisions on several important matters.
The president updated Council on his and the officers' activities since June, including attending events in Botswana, Zimbabwe, China, Malaysia, Singapore and the UK.
The chief executive gave a presentation focusing on strategic performance to 31 July 2018 and key strategic matters.
Council broke into groups to consider the findings of research on emotional intelligence in a digital age.
Council approved the appointments to standing committees, the International Assembly and the public interest oversight boards for 2018-19.
* Council considered feedback from the June Council meeting held in Beijing and agreed the approach for determining future locations for Council meetings to be held outside London.
Council noted the final draft of the AGM Booklet, which will be distributed to members.
Council noted a report from the Qualifications Board, including the review of the June 2018 examination results.
Presentations were made by the chairmen of Governance Design and Remuneration committees focusing on their oversight roles and current work plans.
Council received reports from the Audit Committee meeting held in August and the Governance Review Implementation Task Force meeting held in September.
The next Council meeting is in London on 15 November.