African governments must invest in education and opportunity if they are to retain talent and lure back highly skilled expatriates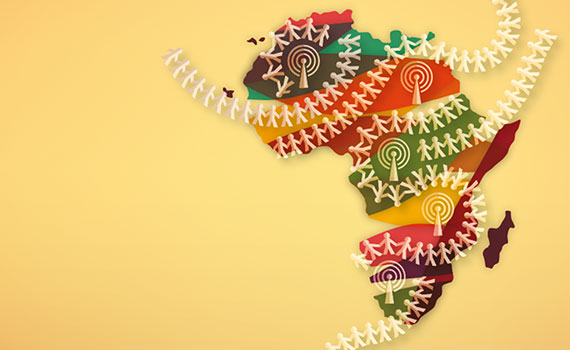 This article was first published in the November 2018 Africa edition of Accounting and Business magazine.
Earlier this year, former US president Barack Obama visited South Africa to support a leadership programme run by the Obama Foundation to help aspiring young Africans. In a speech in Johannesburg, his focus was the brain drain that many African nations have suffered in recent years, as their brightest and best young people seek opportunities and careers in other parts of the world.
Obama argued that this brain drain represented, for those left behind, a great opportunity. He pointed out: 'Precisely because there may be less of a concentration of talent, your chances of being transformative are going to be higher.'
He added, though, that encouraging talented Africans to stay at home should be a priority for everyone. 'If we have African leaders, governments and institutions which are creating a platform for success and opportunity, then you will increasingly get more talent wanting to stay. Once you reach a tipping point, not only will you stop the brain drain, but it will start reversing.'
The African brain drain had been widely debated long before Obama's visit – Thabo Mbeki, former South African president and now chancellor of the University of South Africa, has called the number of skilled professionals choosing to work abroad every year 'frightening'. But what is the true scale of the problem? What is driving it? And what can be done to reverse it?
According to the World Bank, African migration doubled between 1980 and 2010 to approximately 30.6 million, or 3% of the continent's population. The top five African emigration countries in 2017, according to the latest estimates, are Egypt (with roughly 12% of all African emigrants), Morocco, the Democratic Republic of Congo, Algeria, and Burkina Faso.
But about half of the total number of migrants remained in Africa, with Nigeria, Kenya, Côte d'Ivoire and South Africa topping the list of preferred destinations. Of the 1.5 million emigrants from Burkina Faso in 2017, for example, 1.3 million moved to Côte d'Ivoire. Critically, the proportion that choose to move within the continent has decreased – from 59% in 1980 to 51% in 2010 – but even so, in 2010 about half of migrants from African countries still lived on the continent. For those leaving Africa, the preferred destination shifts according to socioeconomic conditions. In 2010, France was the most popular destination (accounting for almost 10% of total African emigrants), followed by Saudi Arabia, South Africa and the US.
The next question is what proportion of emigrants are educated. High demand for low-skilled workers means that one in three international migrants aged 15 or above has a limited education, but according to a United Nations (UN) study, one in nine people born in Africa who had gained a tertiary diploma lived in an OECD country in 2010/11. One in 13 lived in the Caribbean, and one in 30 in Asia. Overall, this represents roughly 2.9 million people, a number that has risen by 50% between 2001 and 2011.
The drivers behind the growth in migration are complex, a combination of powerful push and pull forces. The UN found that the brain drain 'is particularly acute in small countries and island states in Africa, Latin America and the Caribbean'. Emigration rates are particularly high in countries that have seen conflict.
The ability to earn more away from home is certainly a powerful driver. The UN points out that for 137 of the 145 countries for which data was available, the emigration rate of the highly skilled exceeds the total emigration rate, 'reflecting the selectivity of migration by educational attainment'. For Burundi, Lesotho, Malawi, Mozambique, Namibia, Niger, Tanzania and Zambia, emigration rates of the highly skilled were more than 20 times the total emigration rate.
That said, the brain drain is actually far less significant in African nations than it is in some other parts of the world; as many as 93% of highly skilled people born in Guyana, for example, now live elsewhere, although there are hopes that major oil discoveries in the Atlantic may attract some home in the foreseeable future. But the rates within Africa are nevertheless high: 43.6% of tertiary-educated Zimbabweans live outside the country, 37.4% of those from Congo, and 32.7% of highly educated people from Sierra Leone.
The danger for African nations – and indeed any nation suffering brain drain – is that the exodus of highly skilled and educated talent is affecting their ability to compete and grow on the world economic stage. The World Economic Forum has assessed the ability of nations around the world to attract talent from elsewhere, and to hold onto their home-grown talent; the research is seen as the most comprehensive assessment of global competitiveness available.
Switzerland came out on top of the WEF's assessment, scoring 6.1 (out of a possible score of 7) in its ability to attract talent, and 5.8 on its ability to retain talent. Burundi, by contrast, scored 1.9 on its ability to attract talent and 2.0 on its ability to retain. Algeria, Mauritania, Chad, Guinea and Sierra Leone all scored particularly poorly on their capacity to retain talent. The exception is Rwanda, with a retention score of 4.3 – the 27th best in the world.
Certainly, some sectors and industries have been hard hit. Former South African president Mbeki has said that Africa has lost 20,000 academics and 10% of its IT and finance professionals. 'It is estimated that more African scientists and engineers live and work in the US and UK than anywhere else in the world,' he added. The medical profession has also seen an exodus of talent.
So what can be done? Investment in education and training is certainly a priority. The UN report points out that while emigration of the highly skilled has increased for some countries in the past 10 years, for others it has decreased. 'In some cases, the highly educated population in the country of origin rose faster than the number of highly educated emigrants,' it said. 'This was the case for many countries in the Middle East and North Africa, which have invested heavily in tertiary education.'
Various African countries have also launched specific initiatives intended to encourage talent home. A collaboration between the Uganda Investment Authority, Ministry of Foreign Affairs and the private sector, for example, encourages Ugandan nationals to actively participate in private investment in their home country, and to consider returning home on a short-term basis as consultants.
Mbeki also urged Africans to support initiatives such as the Homecoming Revolution, an organisation that encourages African professionals to return home. 'Regardless of our particular occupations,' he said, 'all of us need to join hands with the Homecoming Revolution to bring back the intellectual capital that is important in the achievement of the African Renaissance to which all of us aspire. This includes our governments, who need to put in place necessary incentives to encourage the homecoming, and institute appropriate regimes concerning visas and work permits. I am certain such measures will not fail us. Every African should feel at home in Africa.'
Liz Fisher, journalist
"The danger for African nations is that the exodus of highly skilled and educated talent is affecting their ability to compete and grow on the world economic stage"