In a dog-eat-dog world, the independent B Corporation certification for social and environmental performance can help a business stand out from the crowd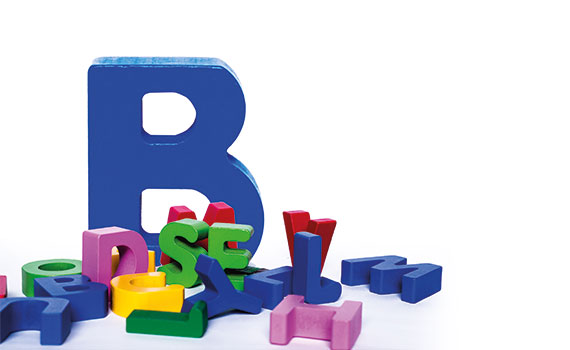 This article was first published in the January 2019 UK edition of Accounting and Business magazine.
What do a well-known global fruit drinks brand, a small craft brewery in an English market town, an outdoor clothing company at Britain's extreme rugged edge, and an accountancy firm in California have in common?
Apart from providing excellent products and services (and I can personally vouch for three out of the four), they are all part of the growing B Corporation movement. Innocent Drinks, Stroud Brewery, Finisterre Clothing and Sensiba San Filippo have all achieved B Corporation status, which is awarded for social and environmental performance, in recent months.
The brands are well known for their eco-credentials, either nationally or locally, but B Corporation accreditation goes further than simple environmental awareness. The 'B' stands for 'beneficial', so each of these companies, together with more than 2,600 other businesses around the world that have achieved this status, have had to demonstrate the wider benefits that they provide for society.
Jennifer Cantero, marketing director at accountancy firm Sensiba San Filippo, says: 'We had heard the buzz about B Corporations, and a number of our channel partners were certified, so we thought it would be good to have a look at it, kick the tyres and see where we got to.' She describes Sensiba as a firm of national experts with a regional focus, operating in industries such as manufacturing and distribution, construction and technology (it is headquartered in San Francisco after all), as well as venture capital and high net worth individuals.
'We thought we had always had a B Corp mindset, but it can be hard to quantify claims, so we wanted to have third-party validation,' Cantero adds. 'We wanted someone to put us through the wringer and show that we do what we say we do.'
Certified B Corporations are businesses that meet certain standards of verified social and environmental performance, public transparency and legal accountability to balance profit and purpose. The B Corporation verification process does not just evaluate a product or service, it assesses the overall positive impact of the company that stands behind it.
To gain accreditation, candidate businesses need to achieve a minimum verified score that evaluates the company's impact on its staff, customers, community and environment. On a technical point, certified B Corporations also need to amend their legal governing documents so that their boards of directors are required to balance profit and purpose.
In the US, many states (the number currently stands at 33) now offer a legal business structure known as a benefit corporation, whose legally defined goals include positive impact on society, workers, the community and the environment, as well as profit. Maryland was the first US state to legislate for such corporations (in 2010). In 2015 Italy became the first country to legally recognise benefit corporations across its entire territory; Columbia was the first Latin American country to do so, in 2018.
However, the legal structure of benefit corporations should not be confused with B Corporations, which have no legislative framework. The B Corporation designation is a certification issued to for-profit companies by BLab, a global non-profit organisation with offices in the US, Europe, Canada, Australia and New Zealand, and a partnership in Latin America with Sistema B.
Earning certification
To gain certification – and to hold on to it – companies must achieve a minimum score on an online assessment for social and environmental performance. Like benefit corporations, they need to integrate commitments to stakeholders into the company governing documents. The process does cost – companies pay a yearly fee ranging from US$500 to US$50,000 depending on their annual turnover.
As of September 2018, the 2,600+ B Corporations spanned 150 industries in 60 countries. To maintain the certification, businesses must go through a recertification process every three years.
Certification itself can take several months. It requires businesses to pull together information and data from a wide variety of sources.
'We had the numbers, but in different places,' Cantero says. 'For example, we needed to know where our suppliers were, whether they were local or subsidiaries of national groups. We pulled in help from our finance and human resources groups, as well as areas such as the client service teams.'
Going through the assessment process gave Sensiba guidelines on where it could perform even better. For instance, the firm used to donate old IT equipment to other organisations for recycling, but didn't ask for receipts and so was unable to demonstrate who had received the used kit.
Sensiba is one of only 13 accountancy firms around the world that can boast the B Corporation certification. It is the only certified firm in California. There are no accountancy firms among the 150 B Corps in the UK. Although many thousands of businesses use BLab's online tools to measure their performance themselves, a much smaller number go through the rigours of a full, verified assessment. It is a similar story in East Africa, where BLab launched last year.
But the process can be worth it and makes good business sense too. Cantero says: 'Where we are, people are very sustainably minded and prefer to work with like-minded people. It gives our clients peace of mind, and is fantastic for hiring, as we have to fight not only the lure of the Big Four firms, but the likes of Facebook as well.'
Philip Smith, journalist
"B Corporation certification gives our clients peace of mind, and is fantastic for hiring"