There are challenges ahead for Africa in 2019, but with a new year comes new hope – and the exciting prospect of the African Cup of Nations, says Okey Umeano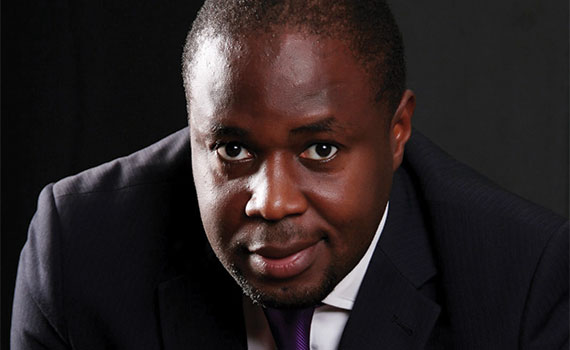 This article was first published in the January 2019 Africa edition of Accounting and Business magazine.
More or less in step with the global economy, the economy of sub-Saharan Africa is forecast to grow by 3.8% in 2019 – an increase driven by an expected rise in commodity prices and brighter days for Nigeria's economy, where growth of 2.3% is projected.
According to the IMF's October 2018 World Economic Outlook, the prospects are also positive for Angola, which is expected to recover sharply from its slowdown in 2018 to a robust 3.1% growth this year. Meanwhile South Africa's economy is expected to remain moderately positive – despite undeniable challenges looming.
A fair few elections are in prospect too, not least in the continent's two largest economies.
In South Africa, the African National Congress (ANC) will battle to maintain its dominance in the country's parliament and hold onto the presidency. This will be a tough battle as the ANC goes up against the Democratic Alliance, the Economic Freedom Fighters and the ghosts of corruption and influence-peddling of the Zuma era. I believe the ANC will retain the presidency, but not without some form of coalition in parliament.
In Nigeria, the incumbent, Muhammadu Buhari, will contest the presidential election against candidates who include a former vice president, Atiku Abubakar. A keen contest is expected, with the outcome too close to call in my view. As ever in Nigerian elections, tackling corruption is at the centre of debates. Indeed, many view this as a battle for the soul of Africa's largest economy.
Presidential and general elections will also be held in as many as 11 other nations across Africa. The results will help shape the future of our dear continent in the next few years.
In South Africa it's not only elections that are at stake. In November, the Joint Constitutional Review Committee ruled that the country's constitution could be amended to allow land expropriation without compensation. Action is expected on this issue in 2019, and the rainbow nation must take care to get it right. Otherwise, we could well have another Zimbabwe on our hands.
Around the globe, the environment will remain a key concern. 2018 saw earthquakes, hurricanes and wildfires. It is time for humanity to take Mother Nature more seriously. Could 2019 be the year we begin to change our ways? I doubt it.
On a brighter note, the Africa Cup of Nations kicks off in late July. This time round, the tournament will have a 24-team format and will be played during the summer, allowing more African players who ply their trade in Europe and elsewhere to take part. Better still, the tournament will not compete for viewers with Europe's football leagues as has previously been the case.
I will be rooting for Nigeria, of course, even though I don't know if the Super Eagles have what it takes to win. But the tournament will without doubt be a profitable fixture for businesses in broadcasting, logistics and hospitality – and an alluring prospect for us fans!
Okey Umeano FCCA is head of risk management at Nigeria's Securities and Exchange Commission.
"Many view Nigeria's upcoming presidential election as a battle for the soul of Africa's largest economy"