More than ever, finance professionals have a huge responsibility to help keep global economies on track, says new ACCA president Robert Stenhouse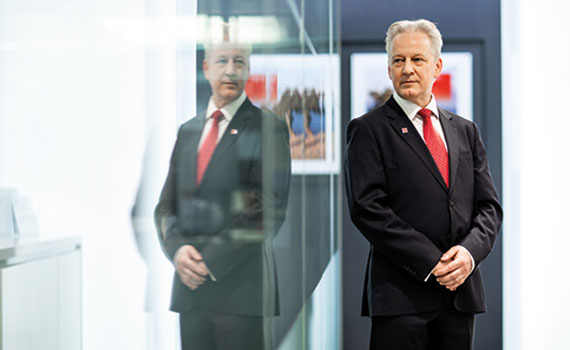 This article was first published in the January 2019 China edition of Accounting and Business magazine.
It was a huge honour, at the end of 2018, to be appointed president of ACCA, and it's a real pleasure to be writing my first column for you all.
Over the next 12 months, I hope to be able to share with you some of my experiences and thoughts during what promises to be both an interesting and exciting year for me, ACCA and the accountancy profession as a whole.
In 2016, ACCA identified four drivers of change for the accountancy profession: increased regulation, digital technologies, globalisation and expanding public expectations. As we start 2019, these change drivers now have so much momentum that any business that believes they are immune from their impact should be considered reckless with regards to their own survival.
This year, ACCA will not only be supporting members in dealing with these challenges; we'll also be refreshing our strategy to 2025 to ensure ACCA remains fit for the future and continues to deliver outstanding value to members in rapidly changing times. All over the world, as our members develop and apply the skills and competencies they need to respond to the challenges and opportunities ahead, they continue to enhance their reputation and influence, and with it the reputation and influence of ACCA. In doing so, members make a tangible, positive difference to the organisations they work in, the people they work with and the economies they are part of.
With this increasing influence comes responsibility. As finance professionals we all have a huge responsibility to help global economies stay on track, and to ensure sustainable development is prioritised over short-termism. We need to set the ethical tone, challenge the way wealth is created, and lead by example by holding ourselves to the highest level of professional standards.
I look forward to meeting as many of you as possible over the next 12 months. There are exciting times ahead; together we can achieve some great things for the communities in which we live, as we develop the accountancy profession the world needs.
Robert Stenhouse is a director, national accounting and audit, at Deloitte in the UK.