TMF Group, in association with ACCA, looks at the big issues facing companies planning to set up or expand into the business-friendly landscape of Scandinavia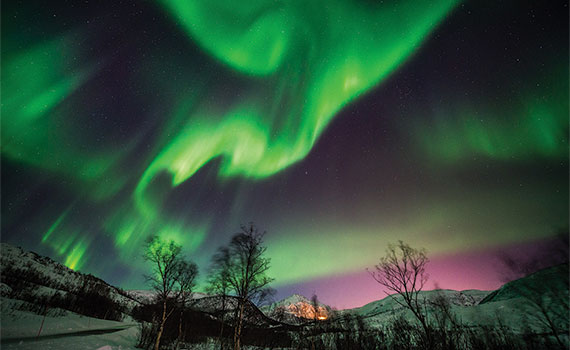 This article was first published in the January 2019 China edition of Accounting and Business magazine.
The Scandinavian nations of Sweden, Denmark, Finland and Norway are magnets for international businesses. They are prosperous – Sweden and Norway ran 22nd and 25th, respectively, in the world in terms of GDP – with a solid regulatory environment, highly skilled workforce, widespread use of English as a business language, and a keen desire to attract foreign companies.
All four nations, as Gösta Lidén, managing director of TMF Group's operations in Sweden, Finland and Denmark points out, are relatively small economies that are very dependent on international trade, in terms of both export and import of goods and services. 'There is strong reliance on international companies, which often establish a local presence,' he says. 'They are encouraged to set up businesses and are supported by chambers of commerce and government bodies, such as Business in Sweden.'
Good infrastructure and a strong commitment to R&D is an added draw (Sweden spends around 3% of its GDP annually on R&D): 'The Nordics are often seen as good markets to test new products, systems and processes, as the populations are more IT-mature than in many other countries. The IT infrastructure is well developed, so leading-edge technology can readily be tested by large user bases,' says Lidén. As a result, the fintech sector is particularly strong in the Nordic nations, and the proportion of 'knowledge workers' is higher than in most other countries.
This willingness to attract overseas businesses has led Nordic nations to maintain a friendly environment for overseas companies. According to TMF Group's Financial Complexity Index for 2018, Sweden, Finland, Denmark and Norway rank 60th, 62nd, 80th and 87th in the world, respectively, out of the 94 countries in the Index, for the complexity for foreign businesses operating there.
TMF Group's Financial Complexity Index describes Norway's regulatory environment, as 'generally transparent with relatively low reporting requirements and little bureaucracy.' Most accounting and tax filings can be done electronically, historically there have been few sudden or significant amendments to tax rates or legislation, and the processes of regulatory bodies tend to be streamlined. 'All of this combines to make Norway a reliable, dependable and predicable market,' the report concludes. One of the biggest challenges for overseas business is often finding the right skills, as there are low levels of unemployment across the Nordic region and high demand for skilled staff.
Lidén confirms that setting up a business in Nordic nations is relatively straightforward: 'The procedures for registering a business are often web-based and easy, provided you have the standard electronic identification that is required.' In Sweden, for example, there are several routes to setting up a business: establish a Swedish subsidiary, register as a foreign company, appoint an agent or distributor, or negotiate a joint venture.
Knowing the quirks
Where TMF Group clients most often need help in launching successful businesses in these nations, adds Lidén, is in making use of the opportunities that local processes provide. 'Foreign companies don't always know what is the most appropriate setup for their business in each country, which is where we come in.' There are also specific quirks in each country that businesses need to be aware of, such as the Swedish Bookkeeping Act, which has strict requirements for archiving the documentation that supports company accounting.
While the regulatory and tax environments in Sweden, Denmark and Finland are relatively stable, they are not immune to change. The corporate tax rate in Sweden, for example, will be reduced from 22% to 21.4% in 2019 and again to 20.6% in 2021. The auditing process for companies of different sizes is also under ongoing discussion, with no final decision as yet. Mandatory electronic filing of financial statements will be introduced within the next two to three years.
Sweden, Finland and Denmark, as full members of the European Union, reflect regulatory initiatives emanating from Brussels. Finland, for example, is working towards implementation of the EU Anti-Tax Avoidance Directive in 2019 and will, as a result, introduce a limit on the right to corporate interest expense deductions.
Norway, of course, is not a member of the EU, which brings its own challenges. It operates within the European Economic Area (EEA); the EEA Treaty means that it is obliged to implement all EU regulation for the financial sector and comply with EU standards. 'This adds a layer of complexity that can be hard to predict and needs expertise to manoeuvre,' says the TMF Group report.
There is no doubt that the Nordic nations are an attractive prospect for overseas companies planning to extend their reach. 'Scandinavia is generally a very business-friendly environment,' says Abdul Goffar, ACCA's head of Western Europe. 'These markets are stable and therefore predictable and dependable and, as such, offer lots of potential to businesses looking to expand overseas.'
Ambitions are high across the region – Copenhagen, for example, hopes to be the world's first carbon-neutral city by 2022 – and Nordic governments are keen to attract more foreign investment. Businesses hoping to extend their reach into prosperous and dynamic regions should seriously consider going Nordic.
Liz Fisher, journalist
"The Nordics are often seen as good markets to test new products, systems and processes, as the populations are more IT-mature than in many other countries' for registering a business are often web-based and easy"