There are changes to how members need to record their training to be eligible for a practising certificate, or a practising certificate and audit qualification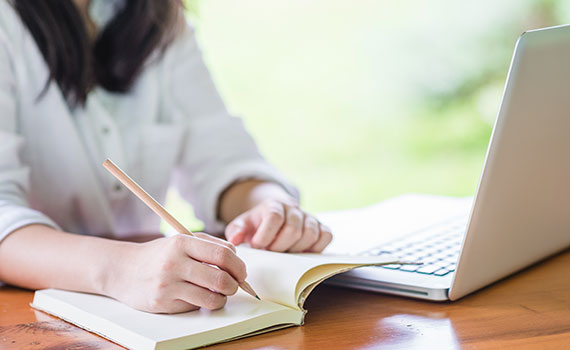 This article was first published in the January 2019 International edition of Accounting and Business magazine.
On 1 January 2019 ACCA launched a new way for members to record their experiences of training towards an ACCA practising certificate (PC) or an ACCA practising certificate and audit qualification (PCAQ).
Up to now, members were required to record experience in a Practising Certificate Training Record (PCTR). From this year, however, members who have not yet started their PCTR must meet the Practising Certificate Experience Requirements. Members are required to have three years of relevant experience, which can include up to one year of pre-membership experience, and to document their experience in a Practising Certificate Experience Form (PCEF).
Members will not be able to combine the PCTR and the PCEF. The requirements state that completed PCTRs must be submitted to and approved by ACCA by 31 December 2020. After this date only the PCEF will be assessed.
Rigorous as ever
The rigour with which ACCA evaluates members for a practising certificate will not be diluted by the new process; the minimum competence level required remains challenging.
Using a framework similar to the student Practical Experience Requirements, the new process allows for a smooth progression from student to practising member.
Evidence
Like the PCTR, the PCEF will require evidence of performance over a range of experience. The PCEF will have three parts:
Part 1 includes the mandatory areas, the principal reviews and the time summary, together with overall guidance on completing the PCEF.
Part 2 contains the optional areas.
Part 3 contains the audit area.
A member training towards a practising certificate is expected to complete parts 1 and 2; a member training towards a PCAQ must complete all three parts.
Members will need to complete statements of achievement that document the experience they have gained in relation to these areas. These statements must be reviewed and confirmed by the member's training principal. Members can complete their statements of achievement at any point during their training towards a practising certificate.
In addition to the statements of achievement, members must undertake six-monthly reviews with their training principal. These reviews should be recorded in the PCEF's principal review section. There is also a time summary, which must be completed every six months.
Resources are available to help members and training principals with these changes. They include:
guidance notes
comprehensive examples of completed statements of achievement
bite-sized webinars on aspects of the PCEF
a guidance pack for training principals
a transition guide to assist members who have already started completing their PCTR.
"The new process allows for a smooth progression from student to practising member"