As audit continues to attract public gaze, with three independent reviews in process, experts have consultation fever. What comments have been received so far?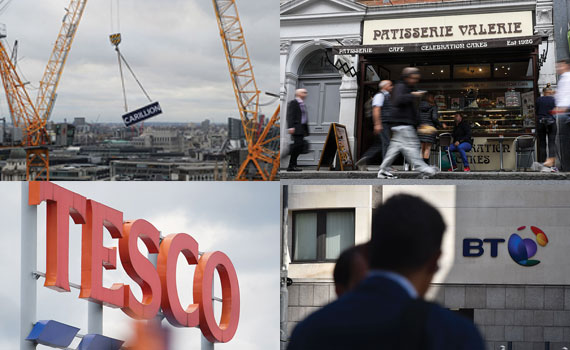 Last summer Sir John Kingman launched his independent review of the Financial Reporting Council (FRC), looking at the regulator's structure, governance, powers and resourcing.
In October, the Competition and Markets Authority (CMA) launched its market study of the audit sector. The Business, Energy and Industrial Strategy (BEIS) committee launched its own inquiry into the future of audit in November, while another major independent inquiry into the future of audit is due to be launched early this year by the Audit Quality Forum, involving BEIS, the FRC and ICAEW.
All these reviews recognise the concern about corporate collapses and whether the UK's corporate governance and audit culture is up to scratch. This doesn't necessarily mean current frameworks need a complete overhaul. According to a recent ACCA survey of 1,000 members of the general public, 65% believe audit should evolve to prevent company failures and 41% expect auditors to always detect and report any fraud. 'I see this expectation gap as quite positive,' says Andrew Gambier, ACCA's head of audit and assurance. 'It would have been easy for the public to say audits are a waste of time, but we didn't hear that.' At the time of writing, both the Kingman and CMA reviews were expected to report back by the end of 2018. So what responses have they received?
Responses to Kingman
Sir John Kingman has not published responses to his review, and many firms have kept their submissions private. KPMG, which has published its Kingman response, believes the FRC's remit should continue to encompass stewardship, corporate governance and reporting, and auditing.
The firm also believes the regulator should have the power to establish a regime that allows it to hold all individuals to account by virtue of their roles and responsibilities – rather than on the basis of their membership of a professional association.
BDO has also made its Kingman response public. Essentially the firm's position is that, while the FRC is world class in some respects (such as standards-setting), there is significant room for improvement elsewhere. It has therefore recommended for the regulator to be split – with one part responsible for standards-setting, and the other for regulation and enforcement. Such a restructuring could ultimately reinforce the FRC's mandate, which would help to restore trust in the profession.
Responses to CMA
Responses to the CMA's review are publicly available. Not surprisingly, none of the major firms supports splitting the UK arms of major accounting firms into audit-only and non-audit services practices. They articulate the value of multidisciplinary firms in supporting access to experts, investment in technology and enhanced audit quality. There is also no support for breaking up the Big Four into smaller firms. ACCA agrees with the firms on these issues.
Views are more divided on the potential introduction of a market share cap on the Big Four. Deloitte says that caps – although not an easy solution – are 'the only effective mechanism for moving "from four or more", within an acceptable timescale'. Similarly, BDO sees a market share cap on the number of FTSE and public interest companies that the Big Four can audit as 'the most impactful intervention'. The collective cap should not be greater than 80% of the FTSE 350. However, Grant Thornton is sceptical about the impact of a cap in isolation, while PwC, EY and KPMG see many design issues and risks to address.
Most firms are clearly opposed to or see problems with increasing the frequency of audit tendering and rotation. However, Grant Thornton does think tendering is too infrequent to create a competitive market for audits of large companies in the UK. It believes companies should be required to tender at least every five or seven years, with mandatory switching after two consecutive terms. Grant Thornton would also like to see an independent auditor appointment body.
Any regulatory change is still a way off. Gambier warns against 'an ungodly rush' to intervene in the market without proper research and evidence, as there is a danger that ill-conceived measures would impose costs that far exceed their benefits, given that most audits do have appropriate audit quality.
Sarah Perrin, journalist