Accounting networks and associations can offer advantages that big firms can't, and DFK International is seeking to expand its reach in order to better serve its clients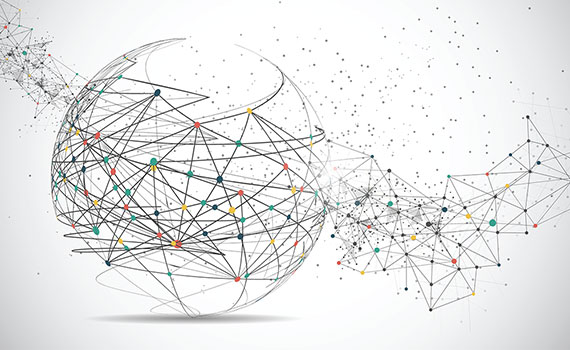 This article was first published in the January 2019 China edition of Accounting and Business magazine.
Small and medium-sized accountancy practices (SMPs) have a global reputation as leaders in the delivery of professional advice. ACCA research, Growing globally: How SMPs can unlock international ambitions, has shown that they are uniquely positioned to deliver support to clients seeking to expand into international markets.
But SMPs can't be in every territory. And that is why firms join networks: to provide knowledge, support and expertise across borders. These networks are a considerable presence, with the top seven having total fee income of US$17.5bn in 2017.
With increasing emphasis on global trade and cooperation (such as the Belt and Road initiative), networks are set to play a more important role than ever. But that will only happen if networks work well, with clear structures, and are prepared to compete robustly.
Global association DFK International is seeking potential association members in an effort to address this market need. Emma Tran FCCA, quality and business support manager at DFK International, says: 'Our network is a great alternative to the large international firms because we have access to a pool of global specialists whilst still being small enough to provide clients with the individual attention they need to help them develop their full potential.'
Maintaining independence
DFK International has 220 firms in its association in 93 countries. Each member is a separate legal, financial and administrative entity, practising under the laws in the country where it is based. 'Being part of an international association allows member firms to benefit from global expertise and resources whilst maintaining their independence,' says Tran.
What makes these associations attractive to clients, Tran argues, is that the firms are all independent owner-managed businesses, so the partners understand the pressures. While the firms, partners and staff are working daily with clients, the network is in the background providing services to members firms to support their practices in the fields of accounting, auditing, tax and management advisory services.
DFK International's strategy is to focus on quality before numbers. 'Our approach is to identify markets where clients are seeking services and to then approach strong, independent firms that can provide these,' Tran says. The association is particularly interested in expanding its presence in sub-Saharan Africa and Central Asia.
In assessing the suitability of potential member firms, DFK International considers structure, activities and approaches to issues including independence, ethics, regulation and succession. If the candidate firm passes the initial assessment, a member of the association's standards review panel carries out an onsite pre-admittance check, and submits its findings to its regional and international boards for final approval.
In 2018 DFK International joined forces with fellow association AGN International to create Global Connect, an initiative aimed at widening the resources available to members in areas where it does not have a physical presence. 'This allows us to expand our global connections with professionals, experts and referral sources while focusing on making sure our members get the right solutions for their firm and their clients,' says Tran.
Peter Williams, journalist
"We have access to a pool of global specialists whilst still being small enough to provide clients with the individual attention they need"