Buying into accounting technology is a major challenge for small and medium-sized firms in Nigeria, but those who don't will miss out on increasingly must-have benefits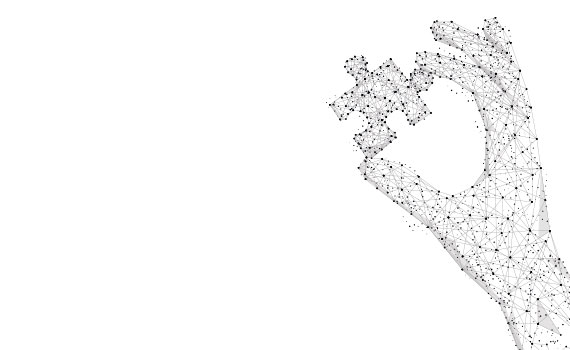 This article was first published in the January 2019 Africa edition of Accounting and Business magazine.
From her Lagos office, Olufunmilola Sokenu, co-owner of Olufela Sokenu & Associates, contemplates a stack of files on her desk. The dentist-turned-accountant runs one of the city's many emerging small to medium-sized accountancy practices (SMPs). For her, the manual approach her clients take to the audit process can be a real source of frustration. 'I wish I could process these files electronically, or at least with the aid of the simplest form of accounting software,' she says. 'It would save so much time.'
The contrast between the level of adoption of technology by SMPs and that of the tech-enabled, larger accountancy firms is striking. Thomas Isibor, head of ACCA Nigeria, identifies two reasons for this. 'First, SMPs face objections from their clients, who don't accept the need for these technologies and are not prepared to pay more for them,' he explains. 'Second, small firms are not part of global networks dealing with multinational companies or big government agencies, so they don't have the same need to comply with global standards on IT applications.
'Most small and medium-sized businesses use SMP services because they need to submit audited accounts or need a bank loan, and they don't want to pay any more than they have to.'
Sokenu agrees. 'The majority of the clients we deal with won't part with an extra dime to enable us to invest in the IT to help us do our job,' she says. 'They are only interested in using our services to fulfil their statutory requirements. Why should I invest in new technology for a client who is not willing to pay for it? I am a business, not a charity.'
Cost cocktail
SMPs such as Sokenu's firm don't just feel frustrated about the unwillingness of clients to pay for the extra cost of technology; they also suffer from Nigeria's exorbitantly priced and unreliable electricity supply – diesel generators are often needed for backup – and poor internet connectivity. On top of this, data is very expensive. All these costs soon add up.
Sokenu's stance reflects the frustration that hundreds of Nigerian SMPs feel about deploying technology to boost their practices. Many have yet to embrace digital innovations such as video conferencing and cloud computing let alone more advanced forms of business process automation.
Chris Oyeniyi ACCA, CEO of Karigo Logistics and Global Services, appreciates the problem. 'Cost is a hindrance to the accountant and the client,' he says. 'To build any form of technology that you own yourself is expensive in Nigeria, which discourages SMPs just starting up in business and paying staff monthly.
'A lot of these people have brilliant ideas on what to do with technology but when they factor it into their startup costs, they get put off. For instance, you may need to invest US$5,000 to build a simple mobile accounting application to support your business, and after that you would also have to invest in upgrading it. For many SMPs, raising this capital would be a Herculean task.'
Spending to save
However, Isibor thinks that both SMPs and their clients need educating about the cost. 'It is totally wrong to assume that investment in technology will lead to increase in cost, because cost is a relative term,' he says. 'There might be an initial addition to cost at the outset, especially to overheads, but because a business is a going concern, in time the initial investment in technological applications will pay off, and this can even lead to a reduction in the cost of business. The reality remains that it is more cost-effective and time-saving to employ technology in accounting or auditing than to do things manually.'
Ronke Adebule, ACCA Nigeria's business development manager for Lagos and West, has been working to improve technology adoption by Nigeria's SMPs. She agrees that businesses and practitioners need educating. 'My impression in working with SMPs in Nigeria is that there is a lack of awareness and information about the benefits of accounting software. There is a fear that technology will replace them. So with this low awareness, businesses are focusing on developing their clients and improving their profit margins. They perceive investment in technology as a luxury.'
Isibor is keen to push the benefits of technology. 'Business software can allow for more collaboration and increase the opportunities for partnerships across the profession,' he says. 'Many firms and their clients will want to expand, and to do this they may need to collaborate internationally. You don't need to travel do this; technology such as video conferencing is available. It's time for SMPs to realise these advantages, embrace the tech and invest in it.'
However, Oyeniyi points to a resistance to change. 'The average Nigerian small-scale practitioner will tell you he or she doesn't need to spend extra money on technology to do the accounting or auditing, insisting they are an expert in bookkeeping and can work effectively with manual records,' he says. There is, though, no long-term future in this mentality.
A failure to deploy software will be detrimental to a practice and its clients. Oyenyi says: 'So a firm springs up today and does very well, but in three years it goes bust because it is not selling at the right price, is not keeping overheads under control nor using the right technology to bring accurate information in real time to its clients.
'The client in turn suffers and may fail because the accountant hasn't explained – or doesn't appreciate him/herself – the benefits of being able to compare sales on a daily or weekly basis, for example.'
Initiatives to address the cost question are emerging (see box opposite). With that barrier falling, the benefit will be increasingly evident to Nigeria's SMPs and small business community alike.
Louis Ibah, journalist based in Lagos, Nigeria
"Low tech awareness means businesses perceive investment in accounting software as a luxury"