A successful, cohesive and fulfilled society needs a thriving and sustainable business ecosystem. A new sense of shared purpose is emerging, says Alison Sharpe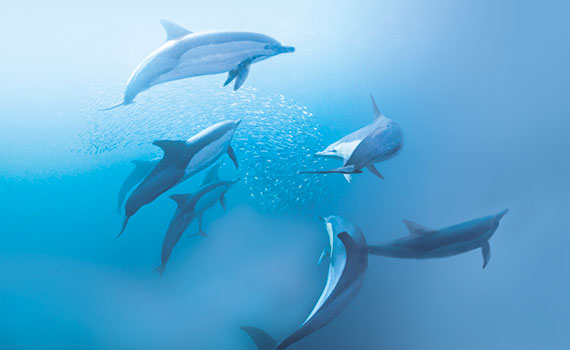 This article was first published in the February/March 2019 UK edition of Accounting and Business magazine.
The 2008 global financial crisis and ensuing economic hardship had a profound effect on society, resetting the way people view the motivations of business. In the decade since, high-profile scandals, lapses in corporate behaviour and environmental catastrophes have damaged trust in organisations of all kinds and diverted attention away from business's crucial role as the wealth engine of society.
Today, many believe the purpose of business is making money – with little or no consideration for its wider impact, especially on the poorest in society. Despite numerous attempts to bridge the trust divide, public scepticism continues. This points to a much deeper, perhaps systemic problem: a 'disconnect' between what business and wider society expect of each other.
To close this disconnect, what's needed is a new 'settlement' between business and civil society: a shared sense of purpose that looks beyond the generation of profits to the underlying reasons that business exists. To capture people's hearts and minds – and trust – organisations need to show they care about supporting people's wellbeing and benefiting society.
This sense of common purpose helps people make sense of how a business thinks and why it does what it does. This impact was articulated strikingly by Larry Fink, CEO of global investment managers BlackRock, in an open letter in January 2018. He wrote: 'To prosper over time, every company must not only deliver financial performance, but also show how it makes a positive contribution to society'.
Guardians of the future
Of course, progress towards this new relationship will demand radical change. Business will need to see itself as part of an interdependent and interconnected network that includes employees, customers, suppliers, government and more. It will have to connect with people – including those disillusioned with business – at a deeper and more meaningful level. And it will need a new kind of leader: guardians of the future with the courage and confidence to make the world a better place, while engaging with society in a way that's not just transparent but authentic.
As well as being encouraged by shifts in society, the move to embrace purpose is also being driven by regulators. In the UK, for example, a new version of the Financial Reporting Council's (FRC) corporate governance code took effect on 1 January, calling for listed companies 'to establish a corporate culture that is aligned with the company purpose, business strategy, promotes integrity and values diversity'. FRC chairman Win Bischoff has commented: 'To make sure the UK moves with the times, the new Code considers economic and social issues and will help to guide the long-term success of UK businesses.'
Privately owned businesses are also in scope. The Wates principles – also effective from 1 January in the UK – are designed to provide a governance framework for large private companies to secure trust and confidence and benefit the economy and society in general. 'Good corporate governance is not about box-ticking,' says James Wates, chairman of the Wates Group. 'It can only be achieved if companies think seriously about why they exist and how they deliver on their purpose.'
The journey to purpose
Ultimately, in developing a new sense of purpose, organisations will need to reassess almost everything they've previously taken for granted. Those that make this leap forward can expect to enjoy a number of competitive advantages – not least an enhanced reputation as a force for good, the ability to attract, motivate and retain the best people, and more positive and fruitful relationships with important groups.
As well as boosting business performance, these attributes will enable a business to be true to its own values, and mean it's listened to by society on big issues. What's more, employees who become passionate about their organisation – its history, its contribution to society – become a powerful force driving it forwards.
While purpose may be relatively easy to articulate, it can be much harder to put into effect in a fast-changing world. A brand refresh or enthusiastic communication campaign just won't cut it. Purpose is an important statement of an organisation's desire, intent and core essence that people can unify around. So, the journey to purpose is an evolutionary process aimed at fundamentally transforming the business.
To embark on this journey, a business must first understand why it exists and what role it plays in society. This means asking itself – and maybe its employees – some challenging questions.
The message is clear. Companies – public or private – need to establish an explicit purpose that contributes to wider society as well as generating value for shareholders. The immediate catalyst is public concern, but the impact is set to last long into the future. Now is the time for business to become purpose-driven and help create a society that works for everyone. As businesses embark on this journey, the accounting profession has a key role to play. Are you ready?
Alison Sharpe provides consulting and strategic communications services.