The accountancy profession has every reason to feel proud of its gender equality achievements so far, but complacency would be a mistake, says Vanessa Richards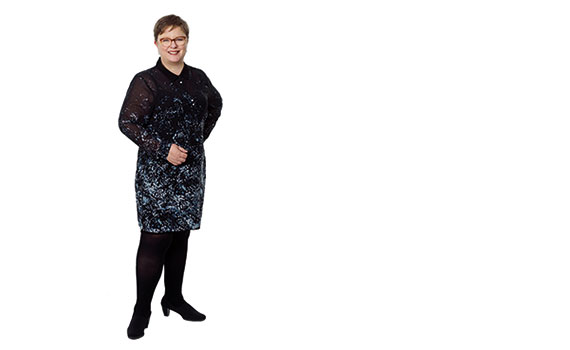 This article was first published in the February/March 2019 International edition of Accounting and Business magazine.
A few weeks ago, I had dinner with a colleague, a professional accountant who had recently presented at a seminar for new graduates considering joining the profession.
She was heartened by the number of young women in the audience, comparing it favourably with her own experience, when she was very much in a minority. It's certainly an impressive change. Four decades ago in Australia, women made up 5% of the profession: they now account for slightly over half.
Gender balance in any profession is something to be celebrated, but there should be no resting on laurels. Professions perceived as feminine – nursing and secretarial work, say – suffer from lower levels of prestige and pay, while professions with increasing female participation – pharmacy and medicine, for example – often experience a concomitant decline in prestige and pay.
While gender is only one of a number of factors, 'feminisation' of professions clearly correlates with a decline in pay, driven by a complex interaction of social norms, demand for certain skills, and how those skills are valued.
Women are also often effectively excluded from newly powerful professions. Private equity markets, for example, have grown exponentially over the past decade, yet less than 7% of venture capitalists are women.
There are also disparities within professions. Even in those with equal or greater numbers of women, men tend to dominate leadership positions and the more prestigious specialities. These disparities are now the primary cause of the continuing gender pay gap in countries where women have equal educational access and outcomes.
That should ring alarm bells for those of us who do not want to see the next generation of women caught in similar traps. The accounting profession is changing rapidly in response to automation, regulation and globalisation. Future job growth is likely to be in broader data management and analysis areas – not just the financials.
What does that mean for women? It's a worrying picture. Currently women make up around a quarter of data professionals, yet only one in eight chief information officers are women. Women are twice as likely to quit their data jobs as their male counterparts, and almost half of those who do quit will move out of the profession altogether. If the underlying issues here are not addressed, the young women in my colleague's seminar will again find themselves locked out of these areas of future growth and power.
Many within and outside the profession are already working to address these issues. Collaboration across professional boundaries and a healthy dialogue between industry, government and academia are needed.
On International Women's Day on 8 March, the equal representation of women in accounting is something to be celebrated. The equal representation of women in positions of power and reward is a commitment we must continue to make.
Vanessa Richards is a corporate communications and governance consultant in Australia.
"Professions with increasing female participation often experience a concomitant decline in prestige and pay"