Companies who are keen to promote equality of opportunity for women need to do more than simply sign up to the latest initiatives, argues Ian Guider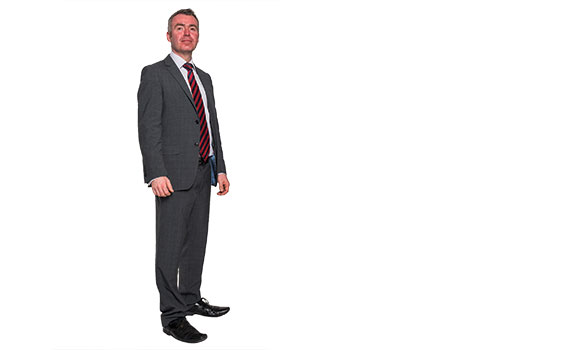 This article was first published in the February/March 2019 Ireland edition of Accounting and Business magazine.
Recently I had a conversation with a PR contact about how the PR business was changing to become more involved in brand building and sponsorship. In fact, the person told me, one of the hottest things any company could do right now was to sponsor women's sport. The recent success of the Irish women's hockey team and other high-profile sports stars, such as boxer Katie Taylor, has created an opportunity for brands.
Companies attaching their name to sports stars is not new, but many brands have alighted on the growing popularity of women's sport as a way to signal their commitment to an equality agenda. That is no doubt welcome, but is it just an easy way to win PR at a time when the poor treatment of women in the workplace has come under scrutiny?
After the outrage of #MeToo in 2017, more stories are still emerging. The charity and NGO sectors have had their scandals, as too have cultural institutions in this neck of the woods. In Silicon Valley we've seen incredible payouts awarded to senior executives accused of harassing female staff. Towards the end of 2018 there were further allegations of appalling treatment of female workers by a number of high-profile businessmen, followed by revelations that the Big Four have between them asked over 30 partners to leave for 'inappropriate' behaviour including sexual harassment.
I do not doubt that many of you could tell your own horror stories of unacceptable workplace behaviour. So how is it that in 2019 we are still talking about these issues?
I asked a prominent senior counsel in Ireland who has worked with some of the largest and best-known professional services firms and companies. One reason, he suggested, that so few complaints of inappropriate behaviour are dealt with formally is that to make a complaint in any workplace will inevitably require evidence. In most cases there simply isn't any, beyond the words of two people. And most employers, to avoid publicity, would prefer to solve the issue simply by paying one side to leave.
Which brings me back to the use of sponsorship by companies to boost their brands. Would those on the receiving end of sponsorship sign up to it if they knew there was a huge gap between the way men and women were treated in the sponsor's own workplace? Or if the sponsor had inadequate internal procedures to deal with inappropriate behaviour? Or if it had forced departing staff to sign gagging orders preventing disclosure?
Creating a workplace where women are not just paid equally, but treated equally, shouldn't really be that hard. In the same way that companies now disclose gender pay disparities, it should be mandatory to disclose the number of complaints made, upheld or settled. Disclosure is usually one of the best ways to create change.
Too many companies shy away from tackling workplace culture. It is difficult and requires committed leadership. Using PR and corporate social responsibility to promote equality only really works if you actually practice it.
Ian Guider is markets editor of The Sunday Business Post in Dublin.
" Creating a workplace where women are not just paid equally, but treated equally, shouldn't be that hard"