With Malaysia's 2020 deadline for 30% female representation for the top 100 listed companies looming, the need for mentoring has never been greater, says Errol Oh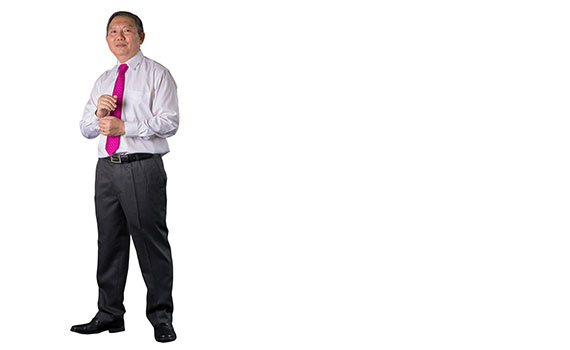 This article was first published in the February/March 2019 China edition of Accounting and Business magazine.
Madeleine Albright is best known as the US's first female secretary of state, having served in that capacity from 1997 to 2001 under President Bill Clinton. Many people will also remember her for this line that she says she has uttered a thousand times since 1993: 'There's a special place in hell for women who don't help each other.'
In a February 2016 opinion piece that she wrote for the New York Times, Albright reiterated her firm belief that women are obliged to help one another. 'In a society where women often feel pressured to tear one another down, our saving grace lies in our willingness to lift one another up,' she said.
Although such support can come in many forms, mentoring is definitely one of the most powerful ways for experienced and accomplished women to assist in the professional and personal development of other women.It therefore makes perfect sense that mentoring initiatives are part of efforts to promote gender diversity.
Founded on the basis that it is good for business when women make up at least 30% of top management and boards, the 30% Club, which began in the UK in 2010, runs a scheme that 'offers cross-company, cross-sector mentoring to women at every layer of the career pyramid'. This is also a feature of the organisation's Malaysian chapter, whose goals are linked to the gender diversity target built into the current Malaysian Code of Corporate Governance.
In addition to achieving 30% female participation on the boards of listed companies by the end of 2022, there are also interim targets: to have no all-male boards among Bursa Malaysia's top 100 companies by the end of 2018 and to have 30% female participation on the boards of these 100 companies by 2020.
The first interim target has turned out to be a low-hanging fruit. By January 2018, only seven of the top 100 did not have any female directors. Using the name-and-shame tactic, the Securities Commission (SC) publicly identified the companies: together with the 30% Club Malaysia, it talked to them about how they planned to recruit women board members. That seemed to have worked well: six have now appointed women directors.
Meanwhile, it is time to pay more attention to the second interim target. At the end of 2017, 19.2% of board seats on the top 100 companies were occupied by women; by September 2018 it was 23.2%. Hitting the 30% mark by December 2020 looks doable, but it is not just about filling quotas; the full benefits of gender diversity cannot be reaped if the 30% are not truly ready and able to carry out their boardroom roles.
At a 30% Club event last December, Tan Sri Zarinah Anwar, one of the Malaysian chapter's founding chairs, described how the scheme provides a talent pipeline: 'We hope that through the networking provided by the mentors, we will raise the profile of our women mentees and expose them to opportunities to be included in the selection process for board seats.'
If all goes well, we can look forward to the day when nobody needs to talk about targets for women anymore.
Errol Oh is executive editor of The Star.
"The full benefits of gender diversity cannot be reaped if the 30% are not truly ready and able to carry out their boardroom roles"