With technology changing every aspect of business, speakers at the World Congress of Accountants were clear that finance teams have to embrace digital transformation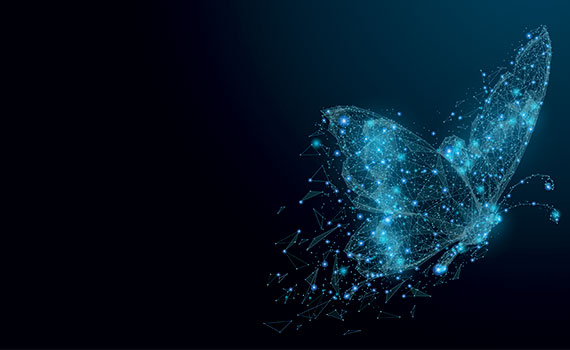 This article was first published in the February/March 2019 International edition of Accounting and Business magazine.
It's no secret that just about every organisation in every industry is undergoing a continual process of digital transformation – but where does this leave finance teams? What role should these bastions of security, stability and compliance play in today's world of continual change, where the ability to innovate can make or break businesses?
The short answer is that finance leaders must reshape their own teams to help deliver the wider digital transformation that is taking place in their organisations. Finance functions must be set up to advise stakeholders on the drivers of business growth, including productivity and continual performance improvement. That was the view of finance leaders who spoke at the World Congress of Accountants (WCOA) in Australia last November.
'Our role in finance is to really enable, support and drive the business to change and be successful in the long term,' declared group CFO Janelle Hopkins, who has spent the past five years masterminding the transformation of the finance department of postal services provider Australia Post.
Reflecting on how she began the transformation process, Hopkins said: 'The first thing I did was spend time with my senior leadership team, and I talked to them about the need for us to change and transform.'
Obtaining buy-in at executive level is absolutely critical to the success of any transformation, but securing capital expenditure to invest in a back-office function such as finance can be a challenging exercise. 'You've got to be able to sell an idea, and I don't think finance people are typically very good at that,' said Daniel Papallo, global planning and finance transformation controller at medical device company Cochlear.
Instead of starting a business case with the mechanics and costs of the proposal, Papallo suggested emphasising the benefits of change and how these contribute to the organisation's broader goals. 'If you can sell that, and you can actually make an emotional connection to the problem, then that can be really powerful,' he said.
Show them you can do it
Hopkins said that demonstrating credibility had been crucial when she was trying to secure management approval to transform Australia Post's finance team. 'We actually self-funded some of the transformation by taking cost out of the team before we'd even delivered it,' she said. That allowed her to show senior leaders that her team had the ability to deliver change that would benefit the business.
With executive approval secured, Australia Post's transformation occurred in stages. 'The only differentiator between a good finance function and a bad one is the people and capabilities you have,' said Hopkins, who focused on the people side of the transformation first. 'I took the top 60 people within the finance function and said, what do we need to do to really become a leading-edge finance function?'
Hopkins and her team identified several transformation-underpinning soft skills – including negotiation and collaboration prowess – that were required in order to engage effectively with colleagues in other business units. The finance department invested accordingly in training and development, and future recruitment decisions took soft skills into account.
Australia Post then focused on simplifying finance processes to facilitate better decision-making. Hopkins said that taking the time to get these processes right was an essential part of allowing the business to implement tools such as automation, robotics and analytics effectively.
Jacqueline Chan, managing director and CFO of DBS Bank in Hong Kong, explained how her organisation's finance transformation started with a mission statement: 'to better assess data and provide information to stakeholders so that they can make the right decisions'.
Having identified the desired outcome, Chan adapted the finance function's operating model. The team was split into two parts: one focusing on traditional financial reporting using automation and robotics, the other focusing on analytics-based performance management.
Chan said the performance management part of the business was a 'centre of excellence' that included data scientists, data analysts, data engineers and people who look after the platform and the architecture. These professionals worked in tandem with the financial reporting team, she said. 'It's important that finance does not walk alone. We need to link up with the rest of the organisation.'
While the finance leaders speaking at WCOA had arrived at different structures and methodologies to transform their teams, they all shared a similar philosophy: digital transformation requires more than just investment in technology – it requires investment in people as well.
Andy McLean is a journalist in Sydney, Australia.