Despite the recent gloom, there are signs that the global economy may be moving in the right direction – and offering some respite to Asia, says Manu Bhaskaran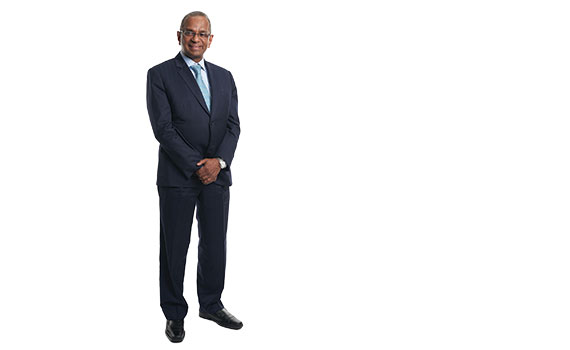 This article was first published in the April 2019 China edition of Accounting and Business magazine.
The past few months have seen progressively gloomier economic news on the world economy, growing worries about a US-China trade war and tightening financial conditions as many central banks raise interest rates. For a region like Asia, which is so dependent on trade and external financial flows, this was discomfiting. However, in recent weeks, the gloom in Asia seems to have lifted.
China's policymakers have rolled out powerful stimulus programmes. The US and China have edged closer to a deal to settle their trade disputes. America's Federal Reserve Bank has signalled caution on further rate increases.
Global investors have become more comfortable about risks and capital has started to flow back to emerging markets, including those in Asia. This has helped to strengthen regional currencies, allowing central banks to replenish their foreign exchange reserves while foregoing further monetary tightening.
Delving deeper, one finds a couple of good reasons for cautious optimism on the global economy. First, the Chinese economy seems to be responding to the government's stimulus measures. There are also signs that increased government spending on infrastructure and social housing has sparked growing demand for items such as heavy machinery. The likelihood of a US-China trade deal will also help boost business confidence: indeed, the stock market in Shanghai has soared.
Second, while the US economy has slowed, the lead indicators still point towards it growing this year just above its trend rate. Europe and Japan have lost momentum but emerging economies outside China such as India, Brazil and Russia seem to be regaining vigour.
Nevertheless, we should still maintain caution. First, trade tensions between the US and China are likely to continue exerting a drag on global trade. The US also continues to block the appointment of new judges to the World Trade Organization's dispute settlement tribunal – bad news for the smaller trade-dependent economies in Asia.
Second, geopolitical risks remain high. The US is continuing to stymie China's technology firms from establishing a stronger foothold in sensitive areas such as telecommunications. Elsewhere, Indo-Pakistani tensions remain high, while in Europe Brexit continues to create uncertainty.
Finally, while major central banks have turned somewhat dovish, scope remains for financial turbulence. The US economy will get stronger as some of the one-off factors that slowed it, such as the government shutdown, fade. Financial markets are underestimating the chance of the Federal Reserve raising rates again this year.
In short, Asian economies will gain a respite as global demand steadies, external capital flows into the region's bond and equity markets and commodity prices improve. However, this may be brief: trade tensions are likely to persist while geopolitical flashpoints could heat up and financial markets could see another round of turbulence.
Manu Bhaskaran is CEO at Centennial Asia Advisors.
"As interest rates rise and liquidity becomes scarcer, investors will be more wary of 'riskier' emerging markets"