Modifying university curriculums to incorporate practical and entrepreneurial skills would go some way to tackling Africa's unemployment problem, says Okey Umeano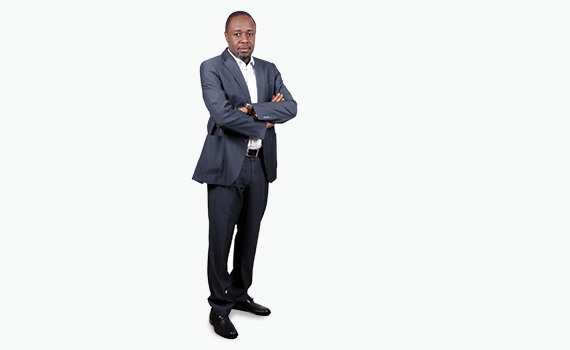 This article was first published in the April 2019 Africa edition of Accounting and Business magazine.
Before turning to finance and risk management, I studied biochemistry at university in Nigeria. Although I loved and did well at it, something was missing: no one told me how I could earn a living as a biochemist, aside from teaching or working as a low-paid lab technician. I was in a dilemma, one familiar to most students graduating from Nigerian universities.
I know now that there were many businesses I could have set up or applied to with my knowledge of biochemistry. Students need to learn how to commercialise the knowledge gained in university and embedding business know-how into courses is one way of easing the wider unemployment problem. Even doctors and civil engineers, respectively, could be taught how to set up and manage a hospital and a construction business.
And these business modules should be taught by people in practice, not by university lecturers and professors.
Some of today's biggest business ideas and companies were formed on university campuses. Universities must find a way to better support student entrepreneurs. One way to do this would be to create entrepreneurship hubs and seek ways to seed ideas.
This is what entrepreneurship development centres in universities try to do. Industrial work experience (apprenticeship) schemes seek to provide training and practical experience to students, but these schemes would be more effective if embedded in the academic curriculum.
The idea is to mainstream apprenticeships, which build practical skills and are more hands-on than theoretical courses currently on offer from African universities. In Germany, over half of the youth population takes an apprenticeship qualification, and in the UK apprenticeship can now lead to a degree at the Advanced Manufacturing Research Centre in England, as well as other UK universities. Implementing ideas like this would lead to graduates with skills that can immediately be applied to making and doing things.
Some universities around the world have taken the apprenticeship idea further – seeding ideas by students who have completed apprenticeship and entrepreneurship programmes. These entrepreneurial universities are ensuring that students graduate with the skills and the funds to create jobs right away.
ACCA is on this track, teaching skills for success in the modern business world. This has informed changes to the syllabus, including the introduction of the Strategic Business Leader exam and a data analytics unit.
Universities in Africa cannot keep on churning out hundreds of thousands of students each year, leaving governments to grapple with finding them employment. Students must be disabused of the notion that they will automatically get a job when they graduate. They need to leave our universities armed with skills that will help them create businesses and jobs, not brandishing certificates that do not translate into practice.
Okey Umeano is head of risk management at Nigeria's Securities and Exchange Commission.
"ACCA is on this track, teaching skills required to succeed as business owners and managers"