Fast-growing SMEs define and measure growth very differently from the laggards, but with the right strategy and ambition in place, scaling up should be possible for all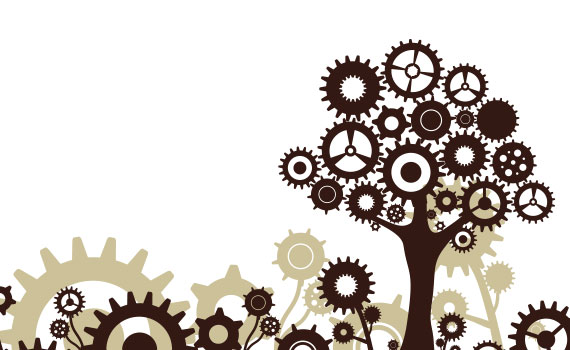 This article was first published in the April 2019 International edition of Accounting and Business magazine.
It is often said that small and medium-sized enterprises (SMEs) are the powerhouse of the economy, accounting for 99% of all businesses. But while SMEs are numerous, as a whole they are not particularly productive; in fact, most SMEs contribute significantly less to economic growth in aggregate terms than other sections of the economy.
High-growth SMEs are a star exception to this productivity rule. According to a report from the Institute of Public Policy and Research, a UK-based thinktank, high-growth SMEs are a crucial source of job creation and boost productivity by spreading technological innovations. High-growth SMEs have also proved to be more resilient since the financial crisis than the rest of the business population; according to the OECD, across many economies these high-growth companies have continued to grow much as they did before the crisis.
So why can't more SMEs achieve high growth? That question is the focus of a new ACCA report, which seeks to identify what drives SME growth, and discusses how SMEs can scale up successfully and adopt some of the practice of businesses with higher growth ambitions.
The report, Scale-up success: what do SMEs need to supercharge their growth?, is part of ACCA's ongoing research programme examining different areas of SME growth; for the purpose of the research, SMEs are defined as businesses with fewer than 250 employees. The aim of this stage of the research was to consider how SMEs understand and experience growth in order to help more businesses think strategically about the steps they can take to encourage growth.
Different measures
The ACCA report argues that 'growth means something else to more ambitious SMEs'. It points out that SMEs with higher growth rates seem to use a wider range of factors for defining or measuring growth than other businesses do. In SMEs with stable or moderate growth rates, turnover tends to be the most significant factor for measuring growth; in high-growth SMEs, productivity, staff, and research and development are all significant factors when measuring and defining growth.
The report also looks closely at the distinctive approach that high-growth SMEs often take to scaling up the business. In a fascinating exercise, it compares the actions that a high-growth SME might take at a particular stage of its organisational development to the actions of a moderate-growth SME.
For example, when a moderate-growth SME formulates a business plan, that plan will often include annual forecast targets; a high-growth SME, on the other hand, will incorporate clear growth objectives, a value proposition and annual forecast targets. Similarly, when it is developing a finance function, a moderate-growth SME will typically centre the function's responsibilities around core accounting activities (compliance, tax and reporting), whereas a high-growth SME will encourage a wider range of responsibilities and a strategic role across the business, often appointing a chief financial officer or finance director at an earlier stage.
The report makes seven recommendations for SMEs that want to scale up. 'Growth can come at any stage of an SME's lifecycle,' the report says. 'This requires business leaders to think strategically about the steps they can take to enable it.' It identifies leadership as the most critical scale-up success factor of all: 'Businesses that scale up come in all shapes and sizes, but the most successful are those that are able to articulate a purpose and vision across all levels of their organisation. This can feed into the creation of a growth culture, which, among other benefits, can provide them with a greater ability to overcome the barriers towards progress.'
Another key factor in the success of these businesses is their approach to management and governance structures. 'Formalising the way such systems work and ensuring they have the right talent on board is a crucial imperative for coping with the growing demands of scale-up. In contrast, for the majority of SMEs, their approach in these areas is likely to be relatively unstructured and informal.'
While the report stresses that there is no rulebook for growth, it ably demonstrates that there are clear behaviours that set high-growth SMEs apart, and therefore practical steps that entrepreneurs can take to increase their chances of achieving high growth.
In her introduction to the report, ACCA chief executive Helen Brand says: 'The most successful SMEs are frequently run by business leaders who are driven, industrious and innovative. The way these entrepreneurs seek to measure and define growth is often as varied as the wide range of businesses that make up our global economy. Even so, one action they consistently sought to undertake was the development of a clear strategic vision that set out where they wanted their enterprise to get to and how they would achieve this.'
Liz Fisher, journalist