Ensuring an annual report conveys what senior management wants it to demands planning – and cooperation from all sides, says Vanessa Richards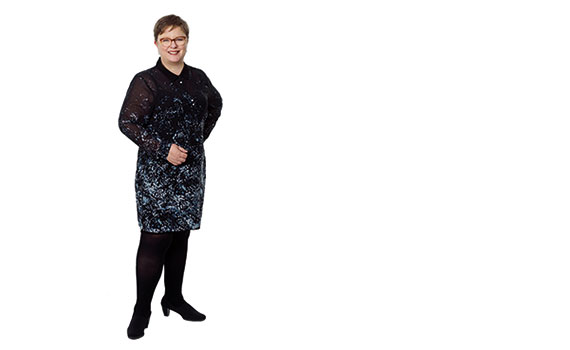 This article was first published in the May 2019 International edition of Accounting and Business magazine.
Annual reporting can be a strange business for a communications adviser. There cannot be many other situations where the author finds it as difficult, even painful, to write something as the reader does to read it. Communicating in a compliance-driven vehicle can be challenging, but there are steps you can take to make it less so.
It may sound more than a little self-serving to say so, but I believe it really is in companies' interest to make sure communications professionals are front and centre on their reporting team. They have knowledge of publication production and can act as the 'voice of the reader' in the reporting process.
Getting clarity on what senior management and the board want the annual report to say can be a real headache. What often happens is that the subject matter experts who prepare the data take a (more or less wild) guess at what explanation should be given for the results. These experts often only have visibility over their particular part of the enterprise. The result is a patchwork of disconnected disclosures. The solution is to invest time at the start of your reporting project to map out the main points and the key messages for each. Different perspectives across the board and management team should be discussed and resolved.
Senior management can be reluctant to spend time on the report this early in the process. But too many reports are finalised right on the deadline in a high-pressure atmosphere with nobody happy about the end result.
The annual report can and should echo the broader communications programme. Content that has been developed for press releases, employee newsletters or other channels can often be repurposed, with a suitable level of review from legal and compliance advisors. Repurposing content saves work and makes your report consistent with other messages to your stakeholders, adding to your credibility.
It's surprising how infrequently this is done. Sometimes the rationale seems to be that reporting requires more formal and constrained language and scope (I disagree), and sometimes it just seems to be a practical issue. Too often there is an unacknowledged barrier between the communications function and whichever function (legal, governance or finance) might own the annual report.
Finally, much time is wasted and frustration caused by failure to stick to review responsibilities. This is particularly the case towards the end of the project where low-value changes can require significant re-reviews by all those who have developed the content to date. Be clear about who is reviewing for what and the value these contributions add.
Subject matter experts should review for accuracy and completeness of content. Communications professionals can advise on design, clarity, simplicity of language and overall coherence. Legal must consider the compliance and liability risks. And senior management should assure themselves that the content is in line with the messages they want their stakeholders to hear.
Vanessa Richards is a corporate communications and governance consultant in Australia.
"Many reports are finalised right on the deadline in a high-pressure atmosphere with nobody happy about the end result"