Future approaches to investment in Africa should involve closer engagement with Africans themselves, says Alnoor Amlani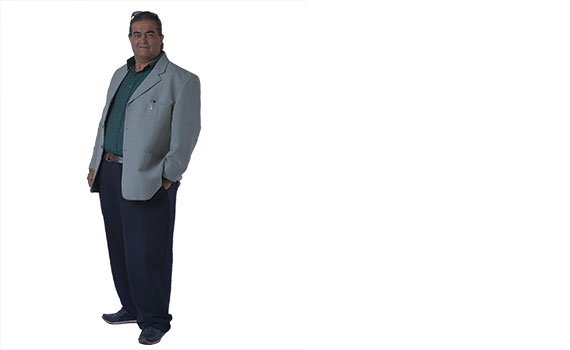 This article was first published in the May 2019 International edition of Accounting and Business magazine.
Earlier this year French president Emmanuel Macron made a visit to Kenya, his ninth trip to Africa since he took office in 2017. He toured the presidential residence in a Kenyan-assembled Peugeot 3008, and went on to sign investment contracts worth some €2bn (US$2.27bn).
Turkey's president Recep Tayyip Erdogan has also been a regular visitor to Africa, making more than 30 visits since 2008, and India's prime minister Narendra Modi has visited eight countries. Interest from a range of countries could act as a counterbalance to the dominant position of China. McKinsey reports that over 10,000 Chinese businesses now operate across Africa. This year, Russian president Vladimir Putin will host the first Russia-Africa summit, following the success of China's Forum on Africa-China Cooperation, which in 2018 attracted more African leaders than the annual meeting of the UN General Assembly.
Against this background it is good to see traditional players such as France and Britain, as well as newcomers like India, starting to up their efforts.
Intra-Africa investment is also rising. The the African Development Bank (AfDB), reported a sharp increase in cross-border investments, from US$2bn in 2010 to US$12bn in 2017. The AfDB has been championing initiatives in infrastructure, transport, financial services and more. Last November, it secured 49 deals and investment of US$38bn in just two days with the launch of the Africa Investment Forum (AIF).
AfDB president Akinwumi Adesina has said 'Africa will not develop through aid, but through investment'. Indeed, this is the essential paradigm shift in what Alex Vines of Chatham House, a UK think-tank, calls the 'new scramble for Africa', where today's players seek more than simply to exploit agricultural and mineral resources. At last, investors seem interested in the real economic opportunities on the horizon.
This shift involves a softer touch and closer engagement with African governments and businesses. France could have a competitive edge here. 'We've always used that form of diplomacy to implant ourselves,' says a French diplomat in the region. 'But it becomes all the more important when facing China, because it differentiates us from its contract-oriented, low-cost, low-interest model of doing business.'
This year's AIF, in November, is expected to see even larger deals than before. It represents the first concerted effort at continent-wide investment coordination at scale and, as such, it can only gather momentum, growing the opportunities available to Africans and helping to ensure that Africa takes charge of its own development.
However, the efforts of institutions such as the AfDB need to be supported by good democracies and transparency, to ensure that the economic gains actually reach the greatest number of people. China and Russia are not focused on these areas, which is why countries like France and Britain remain important to the continent's chances for long-term success.
Alnoor Amlani FCCA is a director with the CFOO Centre in Nairobi, Kenya.
"The efforts of institutions such as the AfDB must be supported by good democracies and transparency"