Advances in technology have added impetus to the trend of large firms going after the SME market with their accounting services, says Peter Williams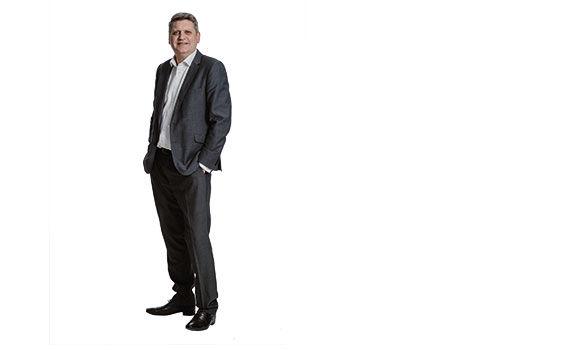 This article was first published in the May 2019 UK edition of Accounting and Business magazine.
One of the more memorable moments in my audit career was to advise a client to sack us. Decades later the action still seems defensible.
The client – a plumber's merchant in a Peak District market town – had ended up by coincidence on the books of a Big Eight firm, thanks to a series of mergers. It was a sound enough business but lacked the ambition to venture beyond its parish boundaries. It was rightly both bewildered and exasperated by the audit and accounting hoops we made it jump through and the fees we wanted to charge for doing so – and all to tell the owner-managers what they already knew: that all was well.
In that pre-digital era, this plumbing outfit was precisely the sort of business that the international firms did not really want on their books. They represented too much grunt work and not enough margin. But technology has changed all that; all sizes and types of client are welcome, provided the clients are prepared to bend their systems to the will of the platform. And if a few turn out to be mega-growth stars – with a commensurate need for sophisticated advisory services – so much the better.
The presence of the digital platform even saves the effort of having to steal those desirable clients away from smaller rivals when they have achieved the mega-growth to provide hefty fees.
However, digital is still not a guaranteed one-way ticket to success, as KPMG proved when it closed its small business accounting service. Launched in 2014 with high hopes and a £40m investment in a technology platform, KPMG Enterprise carried a promise to deliver accountancy services at a fraction of the usual fees. However, the firm threw in the towel in early 2019. Insiders told AB that it wasn't growing as hoped, wasn't making the money required and, in the end, came to be seen as non-core.
The other Big Four are presently persevering with their versions branded My Financepartner (PwC), Absolute (EY) and Propel (Deloitte), and in April 2019 were joined by CogitalGroup. The consolidator, founded in 2016, said its launch of digital platform CoZone, which promised a bewildering host of features that included accounting, was timed to coincide with Making Tax Digital.
As a recent ACCA report, The passionate practitioner: developing the digitised small and medium practice, puts it, the rapid growth of cloud-based solutions with a range of integrated add-ons have removed the brown paper bag and replaced it with smartphones and tablets.
Embrace digital well, deliver a great client-focused service and any firm, whatever its size, can decide on its strategic focus, working without geographical boundaries to create a successful business.
This transformational shift suggests an intriguing possibility: hiccups like KPMG notwithstanding, digital promises to demolish the walls of competition in a way that would have been unimaginable when I was advising clients to go elsewhere.
Peter Williams is an accountant and journalist.
"The presence of the digital platform even saves the effort of having to steal desirable clients away from smaller rivals"