As the football season comes to a close, it's notable that the big-name clubs generate not just significant fees for firms but also a huge amount of highly desirable publicity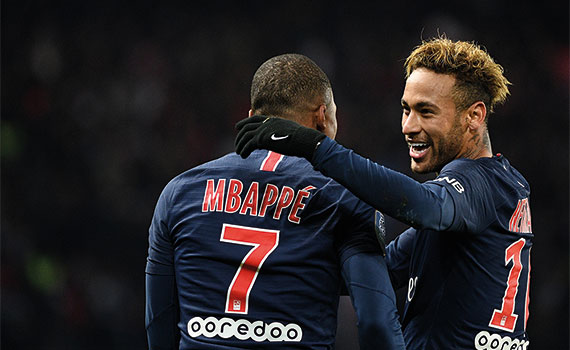 This article was first published in the May 2019 UK edition of Accounting and Business magazine.
It is a truth universally acknowledged that top flight football is a lucrative business. Many parties in the supply chain benefit, and professional services firms are no exception, with the Big Four and mid-tier cashing in.
Quite apart from the high values of the audits (£500,000 for PwC's audit of Manchester United for the 2017/18 season), there are many other valuable lines of business for the firms. Player valuations, reports on football finance and regulatory compliance are all giving accountants a slice of the market.
Deloitte, for example, was involved in putting together European football governing body UEFA's financial fair play (FFP) rules, designed to prevent clubs from overspending and getting into financial difficulty.
'FFP is trying to stop owners with significant private wealth propping up the clubs, and instead encouraging them to manage their costs better,' says Guillaume Nayet, assurance partner at PwC. 'We help check the clubs' submissions to UEFA, and within that we look at their IFRS reporting to ensure they account for transactions correctly and consistently.'
PwC's report Accounting for typical transactions in the football industry: issues and solutions under IFRS looks at how to manage and report issues such as player transfer fees, stadium leases, signing-on bonuses, agent fees, grants and donations. 'Football clubs' transactions are often complex and they need a lot of support,' explains PwC partner David Mason.
Mid-tier firm Grant Thornton advises clubs on structures for player loans, pre-season and post-season club tours, overseas taxes, contract structure, unique transfers, and more. 'Being a network organisation, we represent clubs and players in different countries, assisting with wealth advisory, tax solutions for players, employer issues, etc,' says Tom Moon, Grant Thornton's head of sport. 'We advise on best ways forward. If the club has operations in Asia, for example, we'll help them leverage commercial opportunities in that region.'
'We always look at the business side of football, but increasingly it's about how the knowledge that is gained through data and financial analysis can then have a benefit on the pitch,' explains Tim Bridge, director in Deloitte's Sports Business Group. 'For example, we've worked with a number of clubs to establish whether their football academies are producing a return on investment. We do this by means of data analysis, comparisons between the football clubs, accumulated knowledge and experience, and applying good practices from various other areas of the firm.'
Data analysis also plays a key role in providing publicly available financial analysis of the sport. KPMG, for example, launched its own interactive digital platform, Football Benchmark, which offers analysis of the business of football. 'We collect vast amounts of data to produce our three dashboards – club finance and operations, social media analytics, and player valuation,' explains Andrea Sartori, global head of sports at KPMG.
Headline hit
KPMG's player valuation tool grabbed headlines earlier this year when it revealed that Paris Saint-Germain's Brazlian forward Neymar was the most valuable (at €229.1m) of 4,000 players across the top 11 European and South American leagues. 'We developed our own algorithms to work out their values,' says Sartori. 'This incorporated their performances, age, nationality, length of contract, team, economic value and more.'
Football clubs can buy a premium version of the Football Benchmark platform, which gives them access to everything in the database. KPMG also has its European Champions Report, which reviews and compares business performance indicators of the champions of Europe's top eight leagues, and The European Elite: Football Clubs' Valuation.
For the cachet
'These are great for brand awareness,' says Sartori. 'Football clubs are actually only mid-size business enterprises. Manchester United is valued at €3.2bn. There are hundreds of companies worth more than that. But it's the cachet, emotions, brand and fan support that make football different. It's a sexy industry that is exported all over the world. That gives us great exposure when our brand is attached to it. I am bombarded with job requests.'
Bridge says: 'Our Annual Review of Football Finance and Football Money League analysis are like our calling cards. They show that we are respected and knowledgeable when it comes to football business insights. For example, our latest Money League was in all the news outlets, and about 30 to 40 million people on social media worldwide engaged with the content.'
And should investors decide they want to buy a football club, 'we hope they then turn to us for any sort of advice as they go through that process', he adds.
Indeed, the football work done by a firm can act as an advert to attract the next generation of accountants. 'I would love to know how many people turn up to a Deloitte graduate interview and say they heard about us through football. I'd imagine it's a large proportion,' Bridge speculates. 'The amount of accounting work we do is minimal, but the skills you gain through doing an accountancy qualification are transferable, and that's the beauty of working in football.'
Chris Evans, journalist
"It's a sexy industry that is exported all over the world. That gives us great exposure when our brand is attached to it"