Kevin Prendergast looks at how public attitudes and expectations of audit are changing, and the impact on the relationship between the UK and Irish regulatory bodies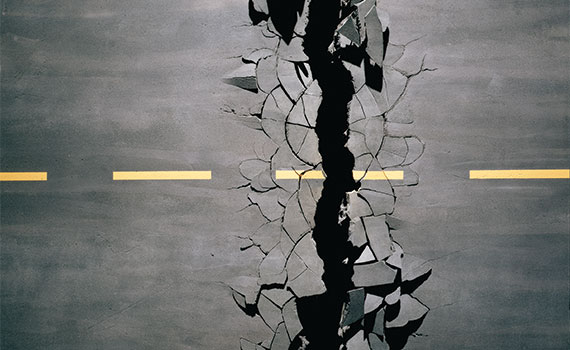 This article was first published in the May 2019 Ireland edition of Accounting and Business magazine.
The audit profession in the UK finds itself beset on all sides by challenges, its very purpose being called into question, and the value and worth of the audit to all stakeholders is now the subject of detailed critical analysis.
What goes for the profession applies just as much to the regulator. Audit regulation and UK auditing standards are overseen by the Financial Reporting Council (FRC). Those standards are developed from the international standards issued by the International Auditing and Accounting Standards Board (IAASB). They also form the basis of the International Standards on Auditing (Ireland) issued by the Irish Auditing and Accounting Supervisory Authority (IAASA). These standards have been years in the making, and indeed any changes can take a similarly long time to work through the standard development process.
But the debate in the UK has moved well beyond the standards as they currently apply. Audit practitioners are well aware of the concept of the 'expectations gap'. One element of that gap relates to where the professionals who work in audit know what an audit means, but where many of those who rely on it believe it means something much more substantial. There is also a gap between what audit does and what stakeholders believe it should do. This difference in understanding has now crystallised into open questioning of whether the audit as currently provided is meeting user expectations.
In the UK the profession and the regulator have been subject to an unprecedented degree of questioning and criticism arising from some high-profile corporate collapses and, somewhat ironically, the outcome of some regulatory investigations. In responding to that criticism, the profession itself has sought to take a lead. In the public interest entity (PIE) audit area this has led to some very significant decisions, such as certain firms announcing they will no longer provide any non-audit services to audit clients.
Such moves are well beyond the requirements of ethical standards, but as the debate moves on even more radical options, such as mandatory joint audits, are now on the table.
As regards the regulator, it appears that the FRC will be replaced by a new authority, established under law and much more directly accountable to government. This new body, currently being called the Audit, Reporting and Governance Authority, will take over the FRC's current financial remit (although it is suggested that actuarial regulation and certain other activities may be carved off and allocated elsewhere).
Mirror, mirror…
In many ways what is being proposed in the UK mirrors the current structure in Ireland: an audit regulator established under statute, independent but answerable to government. Of course, the FRC currently carries out a much wider range of functions than IAASA, and indeed the Kingman
Review recommends that in certain areas this be expanded even more, particularly in relation to holding company directors to account for wrongdoing and also more aggressive intervention into corporate governance failures within PIEs. It will be interesting to see how much of this is implemented.
IAASA has been monitoring the debate in the UK carefully, not least because of the close relationship among the profession between these two islands. Many of the largest firms have strong links both organisationally and culturally between the UK and Ireland. We have all-Ireland firms, UK/Northern Ireland firms and European link-ups.
As part of our inspection process and in our one-to-one engagements with the most significant firms in the PIE audit space, IAASA seeks to ensure that high-quality audits are maintained. That complex task, partly undertaken through firm-wide reviews of a range of matters, such as tone at the top, focus on quality, education and training, and partly through reviewing a sample of audit files, is designed to give a level of assurance about overall quality. What it cannot do, and what no regulatory system can do, is eliminate the possibility of audit failure. A combination of strong regulation and meaningful response to failure can minimise that risk, but it will always be present. This can be a difficult message to convey in the current media landscape.
That complexity is now being added to by Brexit. Until very recently all financial reporting standards and auditing standards were identical across the UK and Ireland. The first steps towards changing that unity came about when IAASA was designated as the Irish auditing standards setter. Nevertheless we still model our auditing standards on those developed in the UK. Local GAAP is still UK and Irish, as, of course, are EU-approved International Financial Reporting Standards. But Brexit brings with it the risk of the UK plotting its own path in regulatory terms. In particular, if it moves towards what has been termed the Singapore model, with lighter regulation and looser standards, that will pose significant challenges for the Irish structures.
IAASA and its board are continuously monitoring the debate and developments in the UK. Brexit remains a standing item on the board's agenda. Our decision to model Irish auditing standards on those developed in the UK is contingent on the UK continuing to be an appropriate basis. From next year we will begin publishing the results of our audit inspection process, which will aid transparency in the Irish PIE audit space. IAASA will continue to respond to these uncertain and changing circumstances in a manner consistent with our mission to contribute to Ireland having a strong regulatory environment in which to do business.
Kevin Prendergast is chief executive of IAASA.
"Our decision to model Irish auditing standards on those in the UK is contingent on the UK continuing to be an appropriate basis"