A Chinese recovery, which looks likely as the government's stimulus programme takes effect, should energise other Asian economies, says Manu Bhaskaran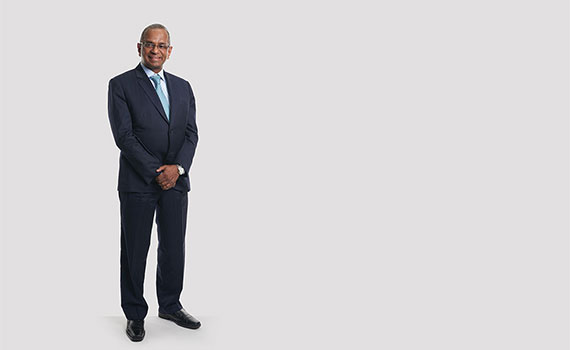 This article was first published in the June 2019 China edition of Accounting and Business magazine.
As the Chinese government's stimulus programme takes fuller effect, a reinvigorated China will benefit the rest of the world, with its Asian neighbours likely to be the main winners.
Surveys show both the manufacturing and services sectors expanding again in March, though losing a bit of momentum in April. Industrial firms report a substantial upswing in profits, exports are surging, and fixed asset investment, industrial production and retail sales are regaining momentum.
However, employment gains have been limited, something that the country's leaders are concerned about. Moreover, there continue to be signs of financial stresses, with some large companies defaulting on their debts. This means that policymakers will want to keep up the pace of stimulus, even though there has been some talk of cooling credit growth, which has been a major driver of the economic rebound. The authorities will not want to take chances with economic expansion when the recovery is still in its early, fragile phase.
As China's trade dispute with the US rumbles on, the risks are likely to be domestic rather than external. Aggressive stimulus measures have taken longer to achieve their objectives compared with previous periods. That suggests that the underlying headwinds to economic expansion have been quite strong. These headwinds probably arose from the persistent financial stresses that keep surfacing, as well as the excess production capacity in several industries.
The authorities also have to be careful not to allow credit growth to run too fast, given the high levels of debt in the country that many agencies, such as the Bank for International Settlements, have warned could be potentially destabilising in the long term.
The first and most important effect of a more vigorous Chinese economy will be to boost business confidence in the rest of the region.
Second, Chinese demand for the components and intermediate goods that its trading partners produce should grow again, boosting manufacturing activity around its neighbourhood.
Third, global investors will become less risk averse when it comes to investing in emerging Asian bonds and equities. The resulting capital inflows should help support Asian currencies while boosting domestic liquidity.
Fourth, since China is the single most important buyer of raw materials, we are likely to see the prices of commodities such as coal, rubber and base metals rise, which will also boost Asian exports.
Finally, as Chinese consumers become more confident, they are likely to travel abroad in larger numbers; Chinese tourist arrivals are now a major source of growth in tourism revenues in most parts of Asia.
So long as the country's policymakers calibrate their stimulus actions carefully, the economic recovery is likely to be sustained without a resurgence of the financial excesses that emerged during previous upturns. In that scenario, other Asian economies are likely to perform rather well.
Manu Bhaskaran is CEO of Centennial Asia Advisors in Singapore.
"The authorities will not want to take chances with economic expansion when the recovery is still in its early phase"