With M-Pesa stimulating innovation and opportunities across Kenya, Alnoor Amlani explains the low-tech, high-value contribution of the leading electronic wallet service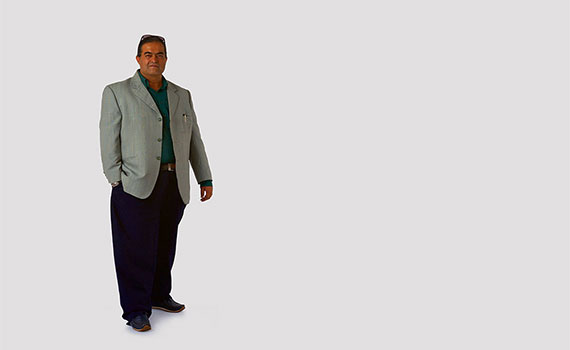 This article was first published in the June 2019 International edition of Accounting and Business magazine.
Since I first wrote about it in July 2017, Kenya's M-Pesa has gone from strength to strength. The mobile payments platform has won praise for lifting the unbanked rural and urban poor out of poverty and into modern finance.
More than 21 million Kenyans routinely use it to pay charges such as parking fees and utility bills, and many have their wages paid directly to their phones. M-Pesa has another 13.4 million users across Tanzania, DR Congo, Mozambique and Lesotho, and has been rolled out in Afghanistan, South Africa, Albania, Romania and India.
Owned by comms group Safaricom, it began as a convenient way to move small sums of money between mobile phones in Kenya. Today, the balance limit is US$1,000 and the transaction value limit US$1,400 a day. Users are emailed an automated itemised monthly statement for record-keeping and clarity.
Kenyans executed more than 575 million M-Pesa transactions, valued at over US$20bn, in the third quarter of 2018. Service capacity has expanded to 1,200 transactions per second to match the growth in business. A recently released app offers faster transactions and more convenience.
Retail outlets large and small accept M-Pesa in preference to credit cards and even cash because it tracks transactions and is safer than cash. Notes and coins have been eliminated for some outlets.
As soon as the system server registers an M-Pesa transaction, it generates a random number that is cross-checked by the software to ensure the code is unique to that transaction, allowing it to be used for tracking and control. The user manually enters the code for each transaction in a physical control book.
This accounting control aspect of M-Pesa has spawned innovations and opportunities for small entrepreneurs too. Many now use M-Pesa to manage aspects of their business, including access to microloans. Young Kenyans begin their financial lives with M-Pesa, often not opening a bank account until much later – if at all.
Traditional banks have had to react to this competition. Spurred by M-Pesa, the major banks in Kenya have developed apps, although these require a smartphone and the internet, whereas M-Pesa operates on a low-tech, 'dumb' phone's basic menus without internet access – still a useful option in developing markets.
M-Pesa gives Kenyan users access to the wider world too (although that does require a smartphone and internet access). A deal with Western Union last year allows M-Pesa users to send money to virtually every country in the world. Another deal allows Kenyans to pay for goods bought through China's Alibaba group and transfer money to and from Paypal directly through their phones – no bank account required.
These incremental innovations have created a real digital money revolution for consumers at all income levels as well as small business operators, and are likely to be exported to the rest of the world soon. Kenya may be an emerging economy but its people are well ahead of the curve.
Alnoor Amlani FCCA is a director with the CFOO Centre in Nairobi, Kenya.
"Many small entrepreneurs use M-Pesa to manage aspects of their business, including access to microloans"