All professions need to embrace the digital world and help build trust in the systems that underpin the functioning of society and business, says Vanessa Richards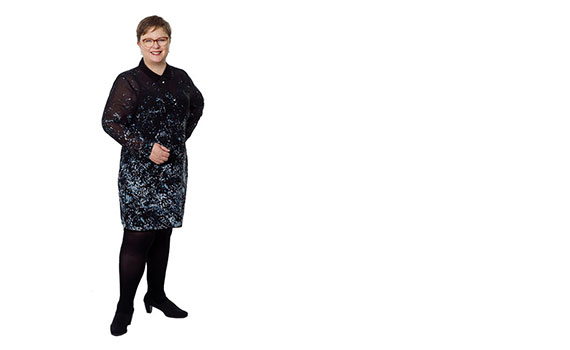 This article was first published in the June 2019 International edition of Accounting and Business magazine.
Reading through the insights from the World Congress of Accountants, I was struck by the message that accountants must take a leading role in building trust in our business institutions in a digital and global world. Achieving compliance will no longer be enough: accountants will also need to consider social expectations around issues such as climate change, human rights, social justice and ethics.
Building this trust is something that all professionals need to work on, not just accountants. In a recent Forbes survey on trust in the professions, lawyers came out well below accountants (28% of respondents had low trust in the legal profession compared with 7% in accountants). The inability of lawyers to adapt to the changing world is a cause for concern.
As Gillian Hadfield, a leading commentator on that profession, puts it: 'Digitisation and globalisation have "flattened" the world, so that money, people and products are interacting more easily than ever before. Yet our antiquated, closed system has produced high-complexity law and choked off access to the legal tools necessary to build stable businesses and fair relationships.'
To illustrate this, I'll share an example that might resonate with all of us, whatever our profession. In Victoria, Australia, tenancy law reform in the 1970s greatly simplified the rules applying to home rental agreements, and established tenancy tribunals as an alternative to expensive and intimidating courts. Agreements were standardised and made easier to understand.
Yet despite these measures, issues remain: cases brought by tenants in Victoria made up 11% of all applications to the tenancy tribunal in FY2018.
So what more needs to be done? The answer to the problem lies in solutions more often associated with business and accountancy than with justice: innovation, collaboration and automation. The Victorian tribunal is now developing streamlined digital applications, an online dispute resolution service, and teleconferenced hearings.
Just as automation and artificial intelligence ease the management of complexity and volume in the legal sphere, standardised 'smart' contracts could simplify many commercial and retail relationships.
In this new world, principles and desired outcomes will be negotiated with all stakeholders to a system, and approaches tried and monitored to assess if the system is delivering as intended. This should be a process of continuous engagement and innovation to respond to changing social expectations and circumstances.
The potential is to create a system whose subjects are engaged in its design and functioning, and where all can participate. This is critical to creating the trust that underpins the social contract we all rely on to maintain a functioning society.
Vanessa Richards is a corporate communications and governance consultant in Australia.
"In a recent Forbes survey on trust in the professions, lawyers came out well below accountants"