The tech sector has long been a home for mavericks, but with increasing influence comes the need for greater responsibility and a more open culture, argues Ian Guider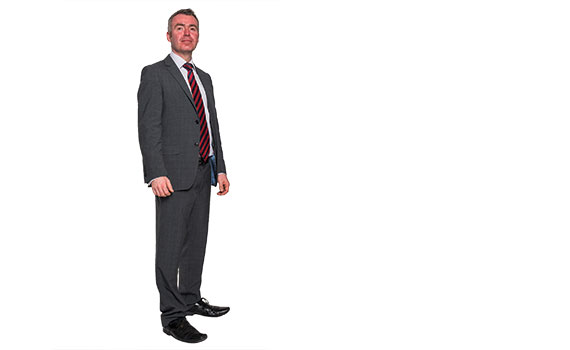 This article was first published in the June 2019 Ireland edition of Accounting and Business magazine.
Not so long ago in these pages I wrote about attempts to regulate the seemingly endless power of the major tech and social media giants. The need is not to curb their influence or activities but to change how toxic some of the sector has become.
Some great myths have been spun about the tech industry. The all-night hackathons. The inspiring ideas. The visionaries who wouldn't give up and went on not only to become enormously wealthy but also to change the world in the process. Some of those myths are true, while others have become embellished over the years.
Silicon Valley is populated with outsized personalities whose creative genius does not allow for alternative points of view or dissent. Chaos Monkeys, by Antonio Garcia Martinez, is an insider's look at the ups and downs of Silicon Valley life, where those who don't fit in with the culture are quickly moved out. In Martinez' case it was Facebook and battles over product development. He lost, of course, left and went on to write a great book.
The way Facebook has handled its problems over the use (or misuse) of data shows a culture that concentrates decision-making among a few people. Senior executives locked themselves away from staff while they devised schemes to deal with the fallout of the data issues, coming up with some hare-brained ideas to deflect attention.
A culture has developed that doesn't value the input of staff. That culture permeated the banking world more than a decade ago and we know how that ended up. Thankfully, in the world of finance it has changed for the better, and I believe the tech industry is about to follow the same path.
Last November, hundreds of staff at Google in Dublin, the company's European headquarters, walked out of their jobs for an hour as a sign of support for colleagues who had been victims of alleged sexual harassment and inappropriate behaviour on the part of some senior managers. The walkout was prompted by revelations of huge payoffs to dozens of top executives to prevent details of these matters emerging. It was a seminal moment.
More recently, Google workers have begun objecting to the company's growing involvement in reviewing drone footage for the US government. A number of staff in Ireland who have been drawn into this project have objected to their involvement.
Quite possibly such dissent would not have been tolerated a couple of years ago. But the MeToo movement and the wider backlash about the power of social media companies have forced a shift. Those employees who were once more than happy to accept a top-down organisation in the belief they were really changing the world have changed their minds. It's a recognition that the 'tech bro' culture is coming to an end.
Perhaps that is the best outcome for the tech sector: culture change from within. No fine, no regulation and no new rules can have a greater impact on an organisation than the sight of its own employees rejecting it.
Ian Guider is markets editor of The Sunday Business Post.
"Silicon Valley is populated with outsized personalities whose creative genius does not allow for alternative points of view or dissent"