As the debate about climate change grows more heated, businesses and government need to move sustainability up the corporate agenda, argues Ian Guider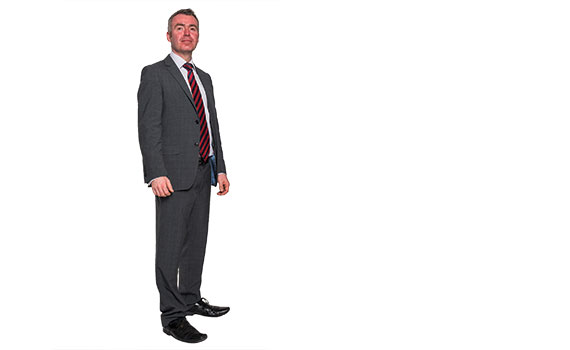 This article was first published in the July/August 2019 Ireland edition of Accounting and Business magazine.
What to make of May's European parliamentary elections, which saw a swing not to the right and left, but to a green wave across Ireland, Germany, France and the Netherlands? Was it merely a protest vote by any other name or a genuine reflection of the concerns that climate change is more than ever a clear and present danger?
I'm prepared to believe that the green vote is a movement we've been ignoring while focusing too much attention on the rise of populism. It would be churlish to suggest, as a few commentators did, that the vote was merely a reflection of the attention given in recent months to Extinction Rebellion, Greta Thunberg and Sir David Attenborough.
The surge in the green vote, particularly among younger (and many not so young) voters, is a sign that the climate crisis has risen to the top of the agenda for many. How do businesses and policymakers act on that mandate? This is not merely about banning straws and single use plastics, it is about fundamental changes to our lives and to how businesses are run.
I've come across a number of chief executives in sectors ranging from banking to food production and services who are already on the journey to make their organisations sustainable. Part of that is the knowledge that institutional investors are paying more attention to companies' environmental and social governance, and rewarding those who are investing in future-proofing their business.
The greatest risk of inaction comes from politicians, who face more short-term consequences of their choices. Can they really divert resource to projects that will not pay off for decades?
Be in no doubt about the scale of the investment required. Philip Lane, former Irish Central Bank head and now European Central Bank chief economist, earlier this year devoted a lengthy speech to climate change.He warned of the potential implications to financial and economic stability. Lane noted the cost of relatively simple changes that both businesses and consumers will have to make to their homes and offices by retrofitting. It will cost the Irish economy billions, only some of which can be subsidised by the government.
What will be the cost to new buildings of implementing sustainable energy and reducing carbon? And then there are transportation networks and how to discourage private car use while investing in public transport infrastructure. All of which means there may have to be a trade off between our living standards now and in the future to pay for the necessary investment.
It is not easy to make these choices, as French president Emmanuel Macron has found. Yet there can be no doubt that choices will need to be made now.
There are a few political commentators who don't attribute the Green electoral success as having wider consequences because European elections are regarded as second order. That might be missing the point: voters want organisations to respond to the climate emergency. I'd be very surprised if the green tide doesn't swell further.
Ian Guider is markets editor of The Sunday Business Post.
"The greatest risk of inaction comes from politicians who face more short-term consequences of their choices"