While many African countries continue to face internal political difficulties, partnerships with nations elsewhere offer a way forward, says Alnoor Amlani FCCA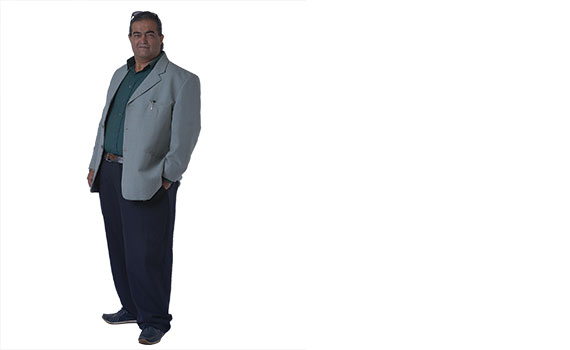 This article was first published in the September 2019 Africa edition of Accounting and Business magazine.

Africa's efforts to unite its 55 countries, achieve peace, lasting economic growth and development, and transform the lives of its people are led by both homegrown and global partnerships. Many have emerged, and some succeed better than others.
Intra-Africa partnerships such as the South African-based New Partnership for Africa's Development and other efforts by the African Union have had little success on the ground, mainly due to political issues. Many countries such as Zimbabwe and Cameroon remain unstable, and others nurse older wounds from persistent crises such as in the Central African Republic, Mali, Somalia and South Sudan.
Global partnerships have had better success. Since October 2000, when the Forum on China-Africa Cooperation was established, three high-level summits and six ministerial conferences have been held, and over US$15bn in projects and concessionary loans have been rolled out. China has pledged a further US$60bn of credit lines, aid and interest-free loans, development financing, investments and import financing over the next three years.
Sino-African relations can be traced back to the 14th century when Moroccan scholar Ibn Battuta travelled to China. The continent's relationship with India goes back as far as the first century, when trade between India, Greece and Egypt was already well established.
India's efforts today are focused on food security and capacity building, particularly in agriculture where it works with partners such as the IBSA Fund, which has raised US$33m to replicate successful poverty and hunger projects in India into Africa; with USAID for entrepreneurial and innovation efforts – such as low-cost tractors, an organic growth stimulant made out of seaweed and a solar dehydrator; and through a partnership between the UK's Department for International Development and Supporting Indian Trade and Investment for Africa, for direct Indian investment of US$71m into Ethiopia, Kenya, Rwanda, Uganda and Tanzania.
In between India and China are a plethora of other partnerships coordinated by multinational bodies such as the European Union, which try not to overlap their efforts. Between 2004 and 2008, a series of partnerships emerged between Africa and South America, India and Turkey, while organisations already in existence were strengthened. These include the Africa-EU Partnership; the Franco-African Summit; partnerships with the US under the African Growth and Opportunity Act; the Tokyo International Conference of Africa's Development; the Forum on China-Africa Cooperation; and the Asian-African Sub-Regional Organisations Conference.
As long as Africa continues to face internal political challenges it will be difficult to unite and create better home-grown solutions. Therefore, the persistent efforts of such long-term, focused engagements between African countries and the rest of the world really do offer the best promise for change on the continent.

Alnoor Amlani FCCA is a director with the CFOO Centre in Nairobi, Kenya.
"Sino-African relations can be traced back to the 14th century; the continent's relationship with India goes back to the first centrury"